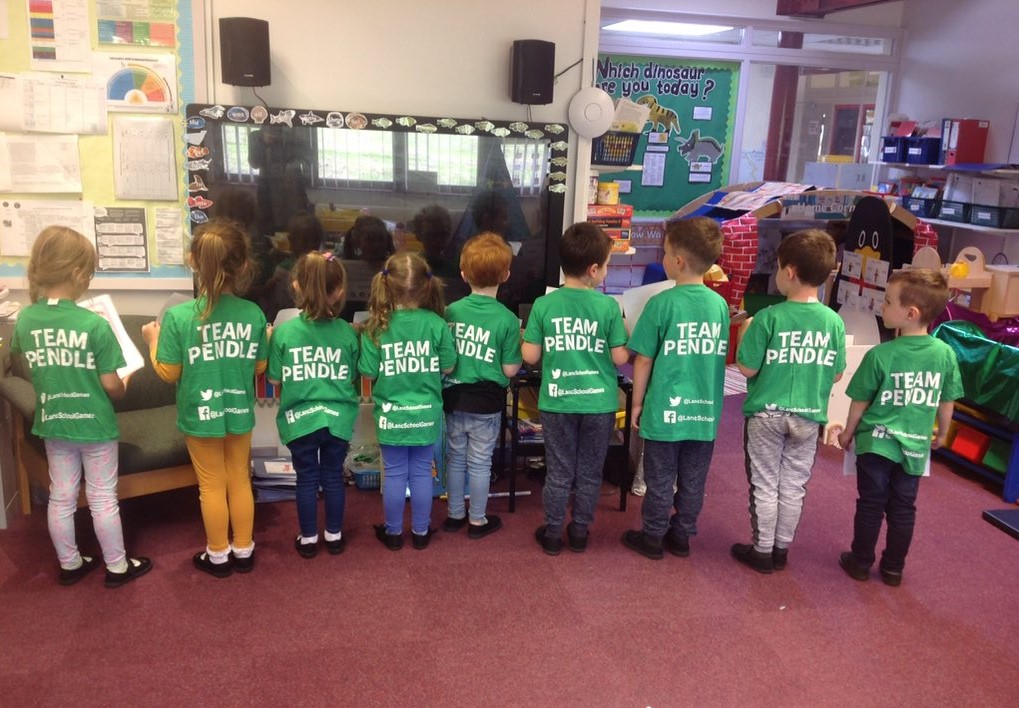 In response to COVID-19, Active Lancashire and the SPAR Lancashire School Games launched a virtual programme of activities to ensure that children across the county had access to a structured sport timetable throughout lockdown.
Designed around the P.E. curriculum for three main age groups (Year 1-2, Year 3-6 and teenagers), the ten week 'Stay at Home Heroes' timetable included daily online resources and celebrity video features including former British middleweight champion, Brian 'The Lion' Rose, professional paraplegic adventurer, Shaun Gash, and the team of Lancashire School Games Organisers.
Dominic Holroyd, Children and Young People Development Officer at Active Lancashire said, "COVID-19 has had a significant impact on children's physical and mental health during lockdown. The closure of schools, sport clubs and sporting facilities created a huge barrier for children and young people to access the physical, psychological and social benefits of taking part in regular sporting activity.
"Many children do not have gardens or easy access to green spaces and Sport England found that for many families, the activity levels of children depend hugely on the activity levels of their parents. We also know that those living in areas of deprivation or BAME backgrounds are less likely to be active than those who are from affluent areas or from White British backgrounds.
 "With this in mind," Dominic explained, "the SPAR Lancashire School Games virtual programme provided parents, teachers and carers with a fun, eclectic mix of sporting and cognitive challenges to work into their daily home schooling routine, or for those caring for keyworkers' children. All challenges were designed to be easily adaptable at home i.e. swapping rounders bats for rolling pins and using toilet roll as obstacle points."
Last year, the SPAR Lancashire School Games engaged over 100,000 children across Lancashire, with 2,500 attending the county finals event at Stanley Park in Blackpool. This year's virtual programme was hosted through the games' website and social media channels, and the county finals took place online, in the form of a virtual sports day."
Dominic added, "The virtual sports day included a celebration dance-along and innovative challenges set by the Lancashire School Games Organisers and football freestyler and world record holder, John Farnworth. Schools and parents sent in hundreds of pictures and videos, showcasing home obstacle courses, hurdles and football tournaments, bike challenges and even family pets getting involved!
"It has been fantastic to see over 10,000 children taking part in the virtual sports day and teachers using the resources within their school timetables. The programme saw over 41,700 people visiting the website, 30,000 video views on YouTube and 19,200 hours of video watched on Facebook.
"The ten week programme is still available to access on the SPAR Lancashire School Games website, is completely free to use, and can be used throughout the summer holidays to ensure children remain active and engaged in sport."
James Hall & Co., SPAR wholesaler for the north of England, is celebrating its fourteenth year of sponsorship for the SPAR Lancashire School Games this year.
Peter Dodding, Sales and Marketing Director at James Hall & Co. said, "A huge thank you to the Lancashire School Games Organisers and Active Lancashire for making the virtual programme a reality.
"The team reacted incredibly quickly, adapting to a new digital format and working hard to ensure the spirit and ethos behind the SPAR Lancashire School Games could continue during lockdown.
"Being active and using sport as a way to cope with stress and anxiety has never been more important, and we are thrilled that the SPAR Lancashire School Games has been able to reach so many schools and families across the county to drive home this message and promote healthy, active lives."
Access the free resources here – www.lancashireschoolgames.co.uk or find us on Twitter, Facebook and Instagram.
SPAR Lancashire School Games celebration video – https://www.youtube.com/watch?v=RdRuNnjzN0g