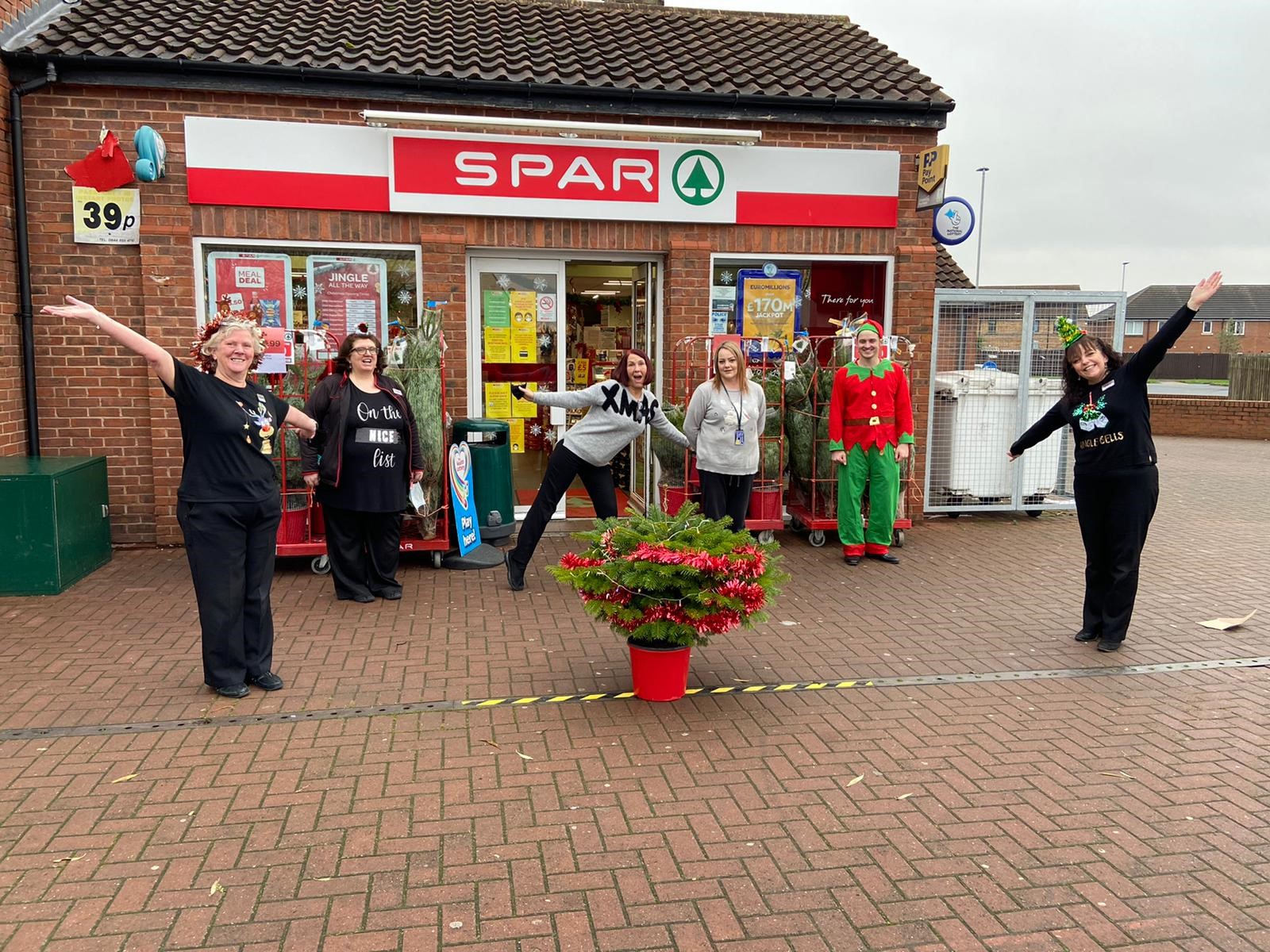 SPAR stores across the north of England have raised nearly £25,000 through a dedicated fortnight of in-store fundraising for end of life care charity, Marie Curie.
Entitled 'SPARkle', staff from 145 SPAR G&E Murgatroyd stores took part, owned by James Hall & Co., SPAR wholesaler for the north of England.
Julie McAulay, Company Owned Stores Director at James Hall & Co., said, "We are absolutely delighted to have raised just under £25,000 for Marie Curie, and I'd personally like to thank all staff involved for taking the time to plan so many creative fundraising activities.
"COVID-19 has certainly posed challenges in regards to in-store fundraising and which activities can still run. Perspex screens have reduced available till space and many customers who once dropped their change into charity donations tubs are now using contactless and perhaps don't carry cash at all.
"Marie Curie deliver an exceptional service and SPAR staff were determined to deliver as much support for their community nurses as possible during these difficult times. From 'Guess the name of the Elf' to selling reindeer treats and handmade cards, staff have been really creative and would like to thank all SPAR customers who supported their activities."
24,839 is enough to fund nearly 1,250 hours of care from a specially trained Marie Curie Nurse, which is the equivalent of 139 nursing shifts. To raise nearly £25,000 during a global pandemic is a fantastic achievement and will make such a difference to so many families across the UK.
SPAR stores across the north of England host a SPARkle weekend every winter for Marie Curie, as well as donating automatic product donations from the sale of every SPAR sandwich, selling bunches of daffodils for The Great Daffodil Appeal, and cupcakes and coffee for The Blooming Great Tea Party.
Since October 2020, SPAR staff have also been helping Marie Curie deliver vital PPE (personal protective equipment) to their network of community nurses during the coronavirus pandemic. 150 nurses living in the north of England are now able to pick up a month's supply of PPE from their local SPAR store, saving the charity time and money to spend where it is needed most.
Since 2017, SPAR UK has raised £1.6 million for Marie Curie.