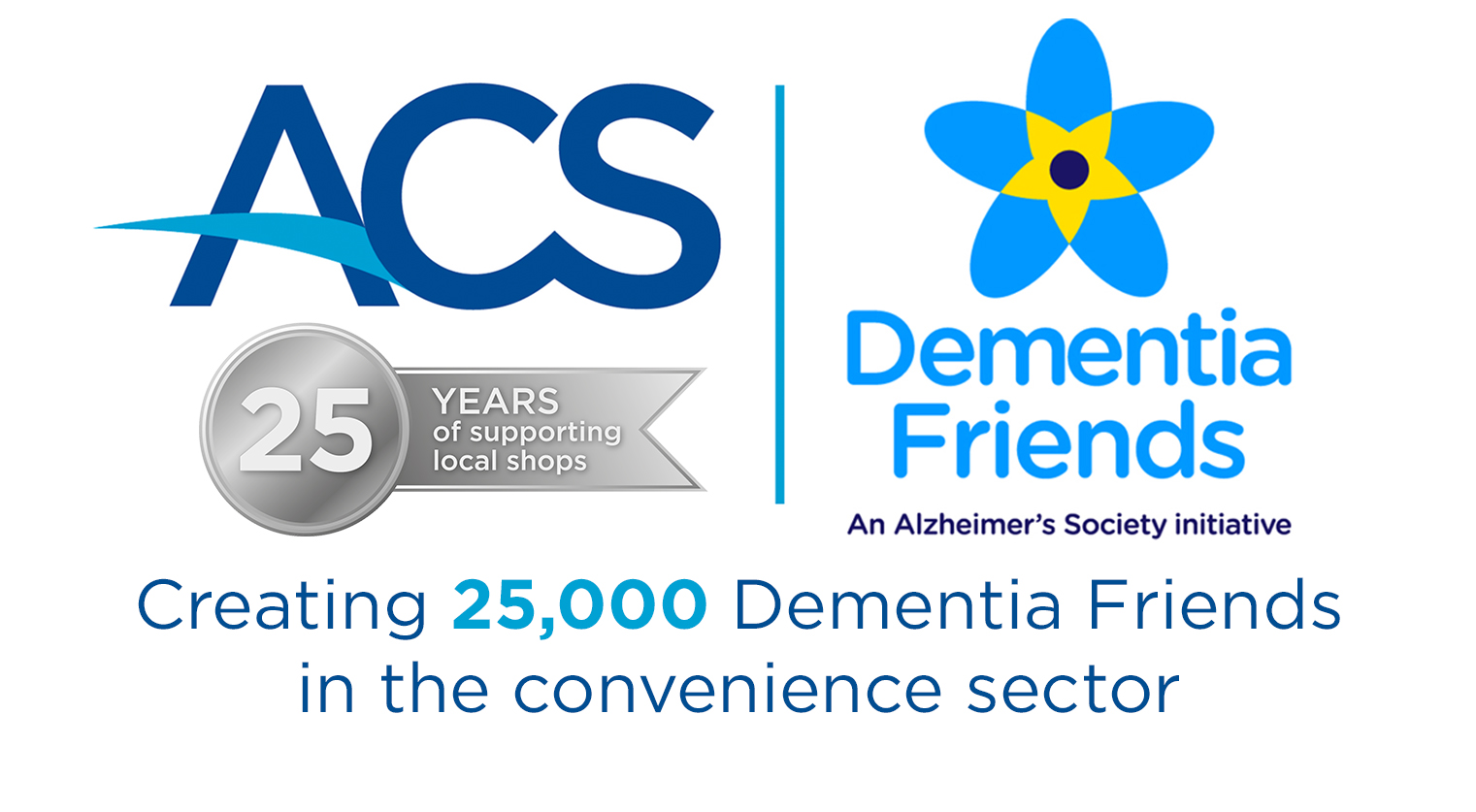 Run in partnership with the Association of Convenience Stores (ACS) and the Alzheimer's Society, SPAR has pledged to train 7,000 SPAR employees across the country as 'Dementia Friends', in a new initiative designed to change the way people think, act and talk about dementia.
As part of this programme, James Hall & Co. has pledged to train 1,600 SPAR staff from its company owned stores division, G&E Murgatroyd, and offer the scheme to its network of independent SPAR retailers.
Tamsin Fraser, Head of Community Engagement at Alzheimer's Society, said:  "For many of the 850,000 people living with dementia in the UK, going to their friendly local shop is important social interaction and with two thirds of people living with dementia living in their community, it's likely that convenience store staff will encounter someone with the condition.
"We know that shopping is the favourite activity for almost 80% of people with dementia, but sadly many often stop going out or popping to the shops to even buy a pint of milk, as they're worried about getting the support they need, so they can be left feeling socially isolated.
"We're delighted SPAR is showing it means business when it comes to dementia, by uniting with Alzheimer's Society and joining over 480 dementia-friendly communities to ensure people with the condition feel understood and better included in their communities. We would urge other organisations to follow the example that SPAR has set by joining the Dementia Friends movement."
Dementia is now one of the UK's biggest killers and someone develops the condition every three minutes. Individuals and their families have to fund two thirds of the cost of living with dementia, and many live without adequate support. The Alzheimer's Society and ACS are aiming to create 25,000 Dementia Friends within the convenience sector to help customers, colleagues and communities affected by dementia.
Chris Chadford, Learning & Development Manager at James Hall & Co. said, "We are delighted to be able to support the Alzheimer's Society and ACS in ensuring that staff working within our company owned SPAR stores understand more about dementia and how they can support customers shopping with the condition.
"Many SPAR stores lie at the heart of their local community and this programme works to ensure that customers living with dementia feel safe and comfortable whilst in-store and that staff are being able to deliver the most appropriate and supportive service possible."
Chris added, "We are very proud to be able to deliver this service and will also be offering this programme to our portfolio of independent SPAR retailers."
If you would like to become a Dementia Friend, visit www.dementiafriends.org.uk