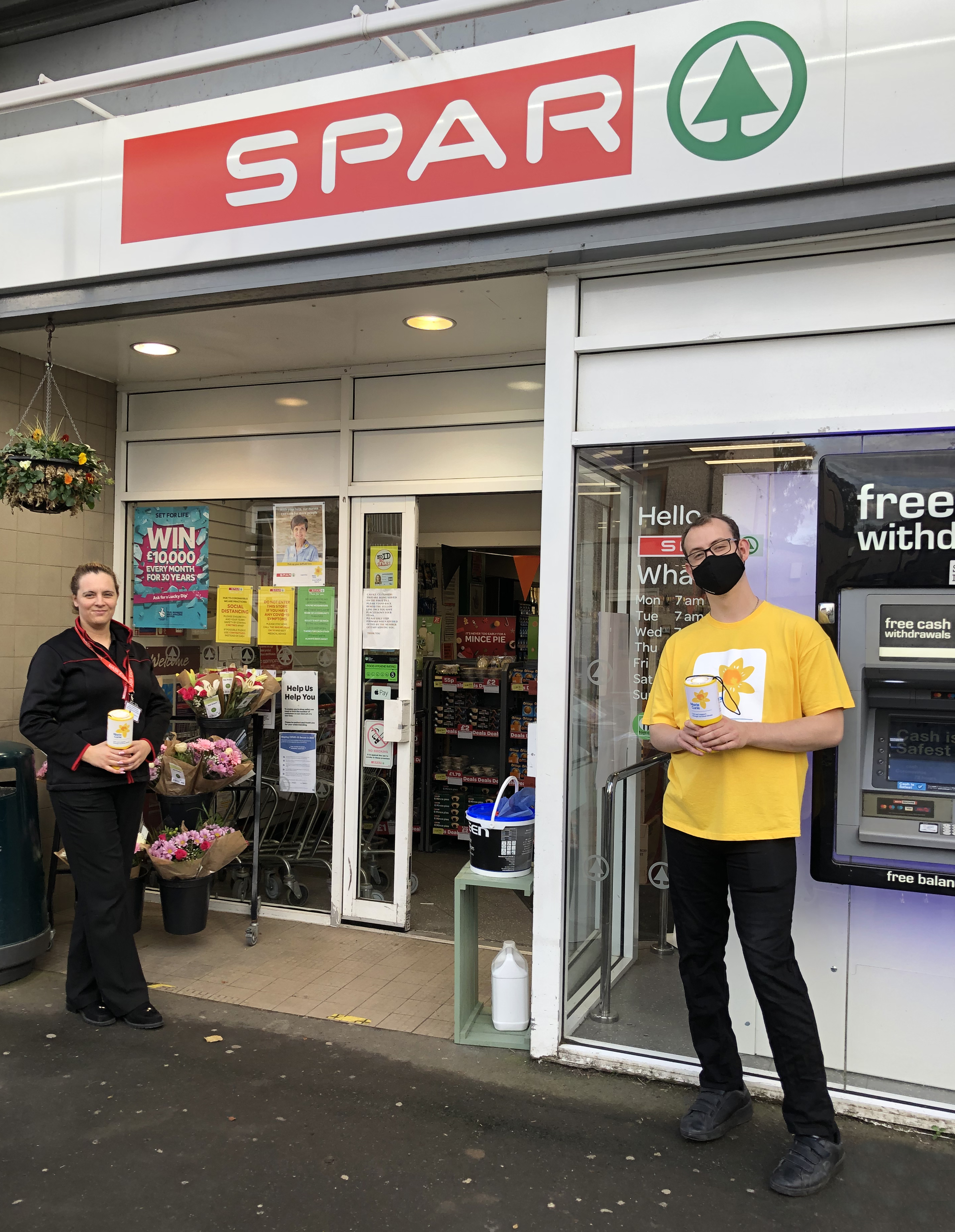 SPAR stores across the north of England are continuing to organise fundraising activities for SPAR's national charity, Marie Curie, and every store activity really does count. 
As a collective, SPAR stores across the north of England donated £60,000 to Marie Curie throughout 2019, all collected through in-store fundraising activities like raffles, competitions and cash donations.
Staff across James Hall & Co.'s company owned stores division, G&E Murgatroyd, have delivered fundraising initiatives over the past six months and are planning activities for a dedicated SPARkle fundraising focus between the 16th – 29th November.
One example is SPAR Whalley, who would like to say a big thank you to SPAR customers in the Ribble Valley (Lancashire) for supporting their recent raffle.
Determined to do their bit, staff at SPAR Whalley raised a fantastic £420, the equivalent of 21 hours of care from a specially trained Marie Curie nurse working in the community.
Kelly Roberts, store manager, said, "Marie Curie is SPAR's national charity champion and we have raised over £1.5million for the charity since the partnership began in 2017.
"Many of my team have close friends and relatives that have connections with Marie Curie and after hearing about the cancellation of so many fundraising events, we really wanted to do something to help their fantastic team of community nurses.
"Coronavirus poses significant challenges to in-store fundraising with reduced till space due to Perspex safety screens and the reduction in customers using cash, many of who used to leave their change in the donation tubs."
Kelly explained: "As a result, we have had to be a bit more creative so staff personally donated prizes for the raffle and we are currently selling colouring sheets for children during half term, with all proceeds going to Marie Curie. These activities and single store totals really do add up – last year SPAR stores across the north raised over £16,500 just through in-store Halloween activities!"
As well as in-store activities, James Hall & Co. also donates a percentage of sale from each SPAR sandwich sold in the north of England. These donations totalled £67,000 in 2019/20, and helped the company to reach its £350,000 donation milestone with all proceeds helping Marie Curie continue to deliver compassionate end of life care throughout the UK.
You can find out more about Marie Curie's work in the community and donate to their emergency appeal at https://www.mariecurie.org.uk/