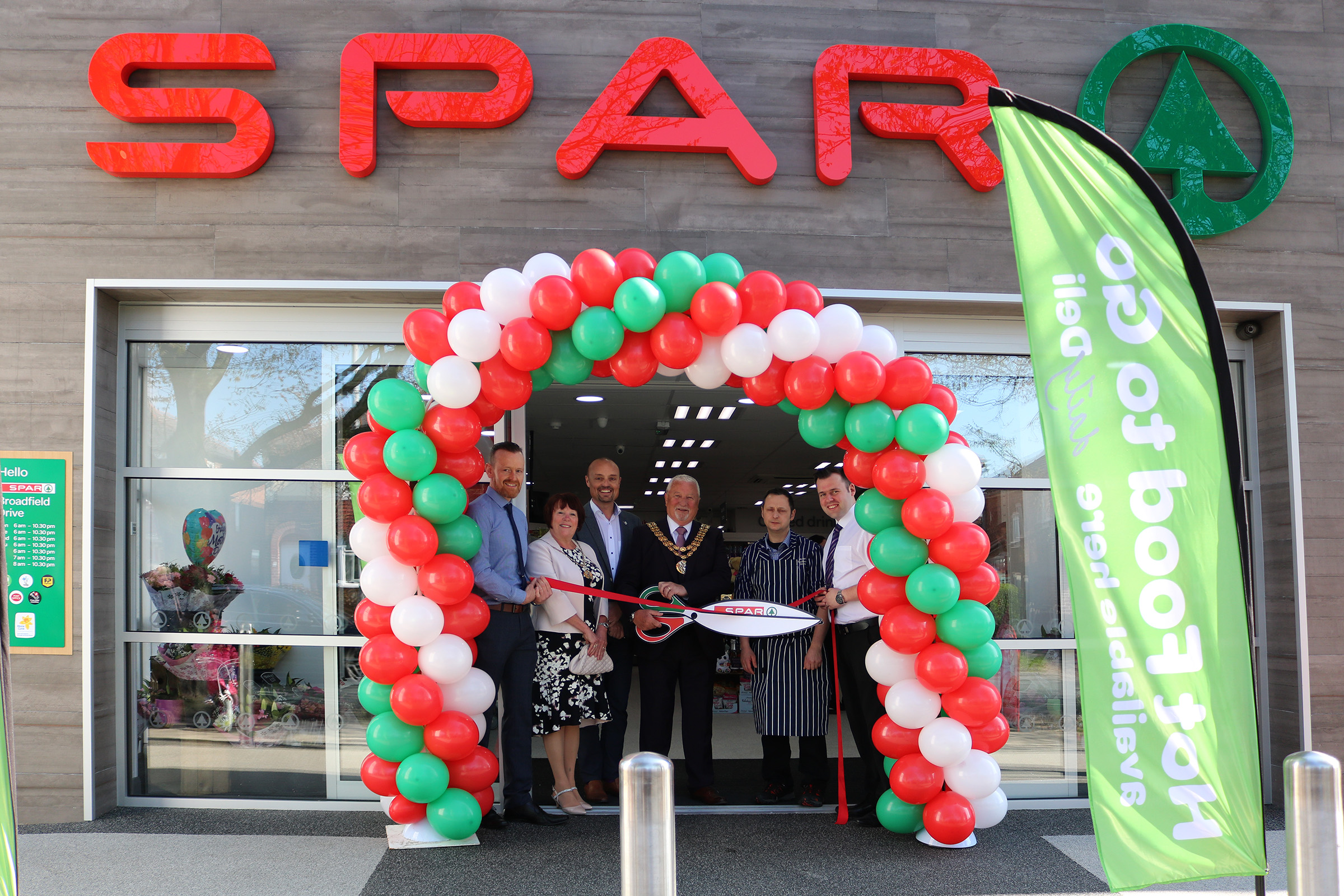 SPAR Broadfield Drive has partnered with local butcher Mark Mercer to open a brand new butchery counter as part of the store's impressive £300k facelift.
Opened in 1973, SPAR Broadfield Drive has been owned by the Hunt family for nearly 50 years and thanks to a full refurbishment now features a 'Mercer's Traditional Meat' butchery concession; a Daily Deli offering delicious hot food-to-go; Frankie coffee machine and an improved, extended product range.
Longton born and owner of SPAR Broadfield Drive, Kevin Hunt said: "When we discussed refurbishing the store, I knew that I wanted to include a butchery concession and expand our current local offering. Mark is originally from Leyland and after having our initial conversation, we were both really excited at the thought of bringing a high class, quality butcher back to the town."
Kevin explained: "Mark has built his reputation on delivering local quality meat and produce: he buys all of his free-range turkeys from Longton, lamb from Withnell and the 28 day dry aged beef comes from a third-generation Leyland farmer, who farms near Bamber Bridge. We are delighted to be able to offer such a range of local products in-store and are really looking forward to working with Mark and his team."
Kevin added: "Through the refurbishment, we have also created 10 new jobs for local people. To find out more, ask in-store or visit SPAR Broadfield Drive's Facebook page."
The Mayor of South Ribble attended a special launch of the new refurbished store, alongside Kevin and Mark, and was delighted with the refurbishment.