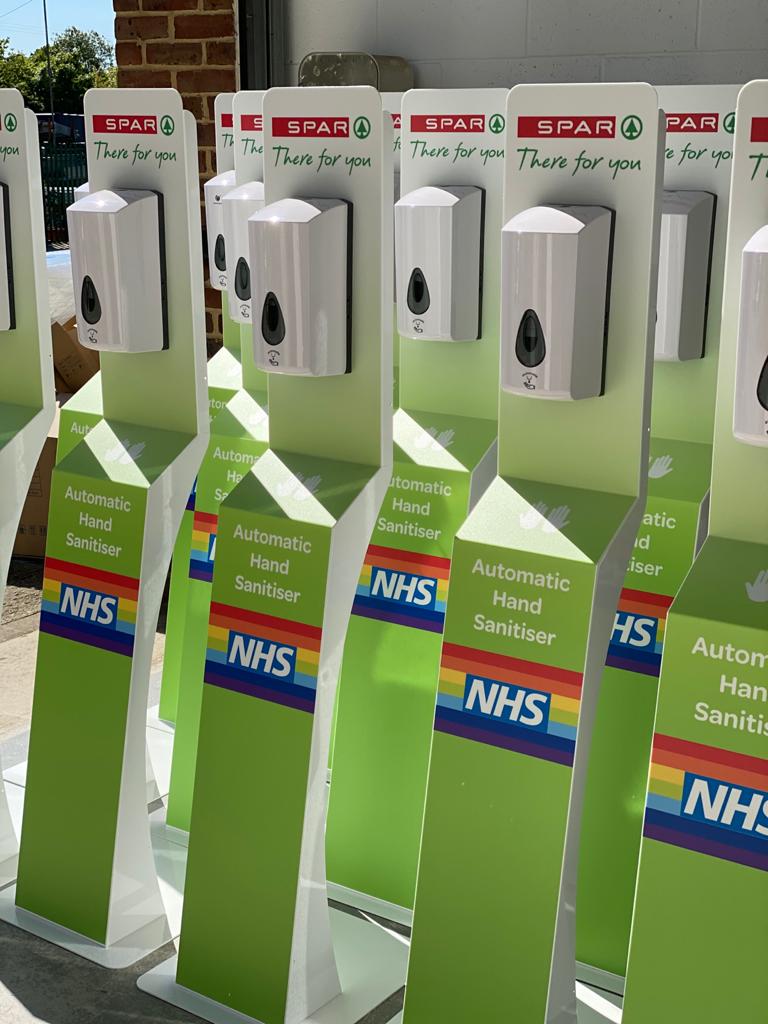 SPAR prioritises safety measures as more retail and hospitality businesses open and supports independent retailers and stores by providing hand sanitiser stations to deliver safer shopping experiences.
The leading convenience store group in the UK is maintaining the safety and hygiene practices by adding a number of hand sanitiser solutions to stores. 
An automatic hand sanitiser unit has been developed by the group and rolled out to stores in England, Scotland and Wales which will offer the user less contact. The sturdy unit in its stand-out design features bright colours and highlights support for the NHS.
Ian Taylor, Retail Director at SPAR UK said: "The health and safety of our store, wholesale colleagues and customers has been our primary concern during the pandemic and we are very pleased to be able to offer a number of hand sanitiser solutions as an added safety measure for staff and shoppers.
"We continue to follow all Government advice to ensure the health and safety of our colleagues and customers. Our teams across the entire business have been working tirelessly to find suitable in-store solutions for stores who continue to welcome customers," he added.
SPAR is constantly reviewing and updating every aspect of the way its stores operate, with extensive social distancing and safety measures in place to keep store staff and customers safe, including:
–        Capped number of customers allowed into stores at any one time
–        Floor markers to indicate social distancing distancing
–        Enhanced cleaning regimes across all stores 
"The importance of community retailing has never been more prevalent than it is today and we are committed to providing a safe shopping experience for all our customers," added Taylor.
SPAR stores around the UK continue to provide safe shopping experiences for local communities.