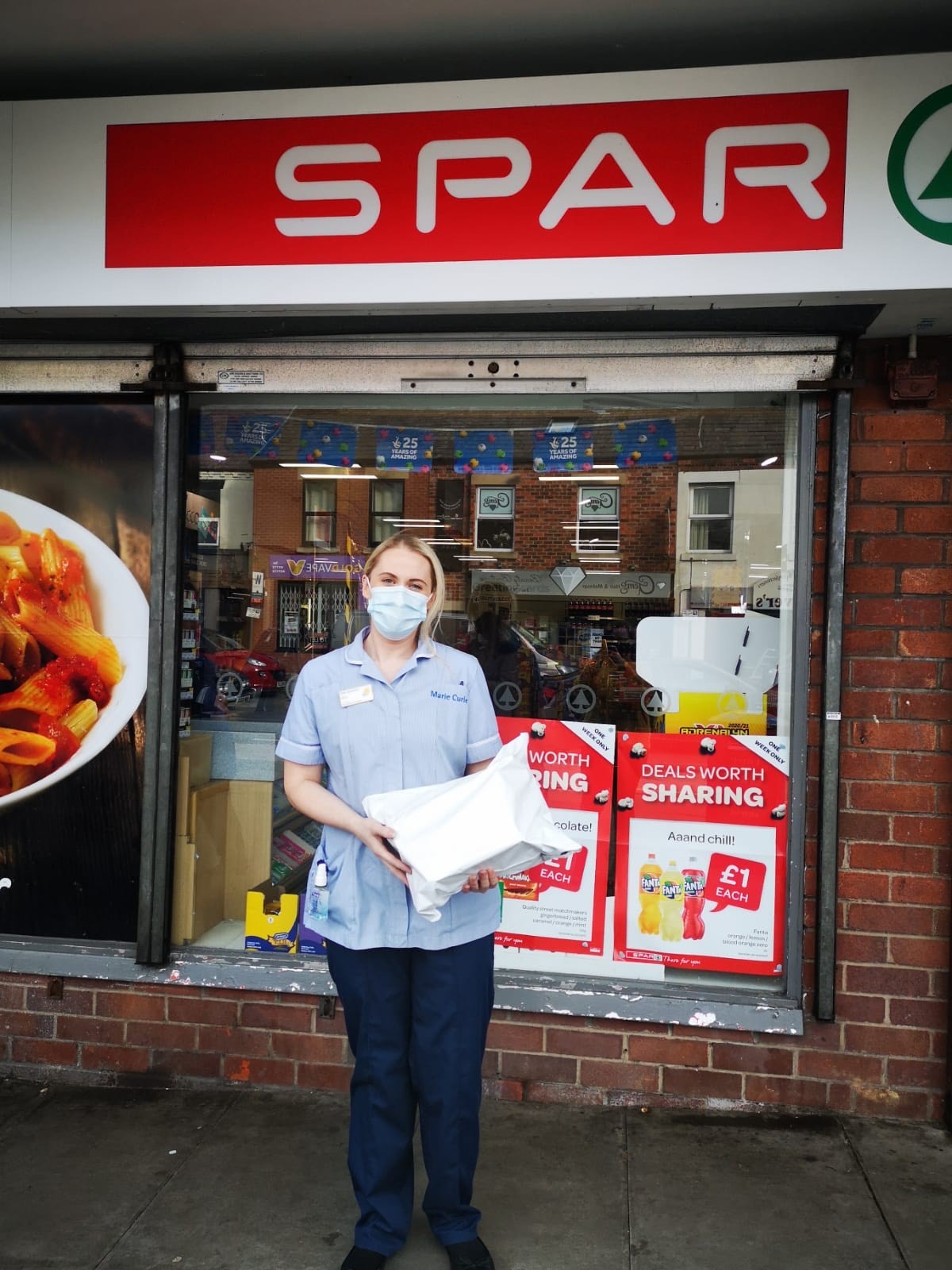 SPAR UK has been nominated for a Third Sector Business Charity Award, in the 'Best Covid-19 Partnerships' category.
Recognised for the group's partnership with end-of-life care charity, Marie Curie, the nomination highlights a PPE (Personal Protective Equipment) initiative that has been running during the COVID-19 crisis. 
James Hall & Co. has been delivering tailored packs of PPE to Marie Curie community nurses' nearest SPAR store since October 2020, allowing nurses to collect PPE at a convenient time and saving the charity time and money in distribution costs. As many SPAR stores are open until late, and some open 24 hours, this also means that nurses can fit it collecting their PPE around early and late shifts.   
Marie Curie Healthcare Assistant, Flora Snape, has worked for the charity for eight years and can travel anything up to 25 miles one way from home. Flora said: "It's a real privilege to care for people at the end of life and support families during a very difficult time. PPE is vital for us to continue delivering vital care during the pandemic."
"I'm so happy that I could pop into my local SPAR and pick up my PPE, rather than waiting for it to arrive in the post. I've been able to do a bit of shopping at the same time, which is very convenient for me and my colleagues. At a time when coronavirus has had, and continues to have, a devastating impact on our fundraising and income, this initiative from SPAR UK has helped the charity save vital funds. So, on behalf of the nursing service, I would like to say a big thank-you to SPAR for making this possible."
To find out more about the awards, visit https://www.businesscharityawards.com/shortlist-2021/