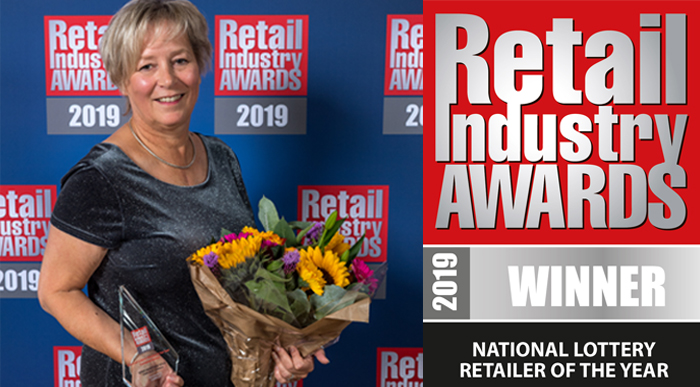 SPAR G&E Murgatroyd Newton Road in Carlisle, has been recognised as the 'National Lottery Retailer of the Year' at the Retail Industry Awards 2019.
Announced during a glittering awards evening held at The Brewery on Chiswell Street, London, the store was praised by the judges for being a very well-rounded store. The judging panel fell in love with Margaret, the store's Lottery Champion, who judges praised for being "really proactive". In her role, she encourages her colleagues to talk to customers about special lottery events, such as big rollovers, during "active sell" weeks to help maximise sales.
The judges were particularly impressed with the attention to detail in maintaining such high standards. One judge said: "This is a really strong store. You couldn't fault it," while another added: "Margaret is such a superstar."
The Retail Industry Awards 2019 celebrate the finest in retail from across the UK, with 22 categories on offer.