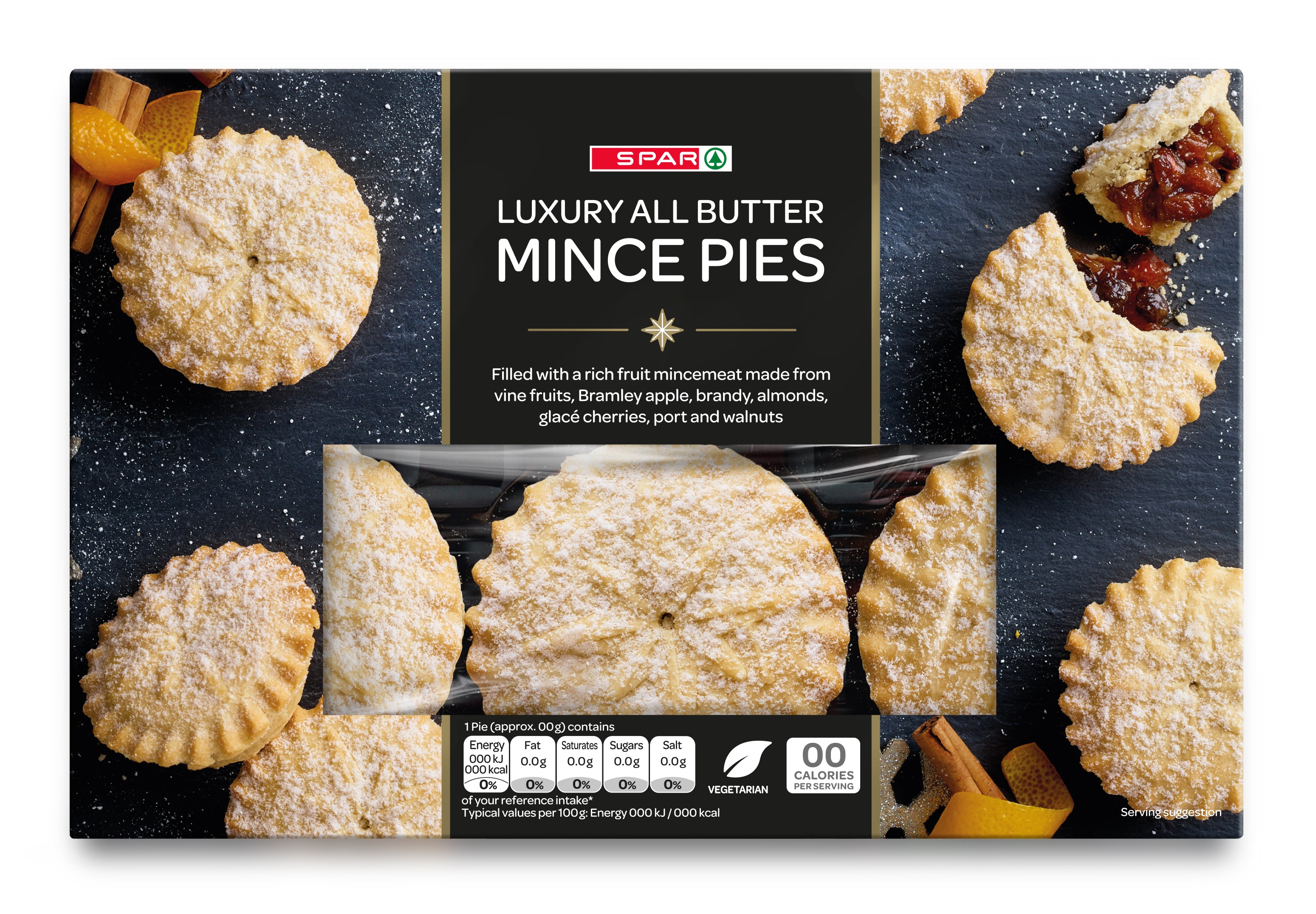 The UK's best mince pies are officially only available at SPAR.
Judges of the BBC Good Food magazine have hailed SPAR Luxury Mince Pies as winners of the category for the first time in the 2020 BBC Good Food Christmas Taste Awards.
Today, 12 October 2020, SPAR, the leading convenience store group in the UK, is celebrating as its own label Luxury Mince Pies, selling at £2, have won the top prize in the category for the first time.
The judges said: "These have a lovely golden colour and crumbly, buttery pastry. The filling is sweet and jammy, with nice big chunks of plump, soaked fruit and a good hit of citrus from the candied peel."
Myles Mersh, SPAR UK Brand Manager, said: "This is a great achievement for SPAR and in particular for our SPAR own label range. Our SPAR Luxury Mince Pies are exceptional quality and we are delighted that the judges of the BBC Good Food magazine were able to taste that. At only £2 for a pack of six, we hope they will bring some joy to thousands of homes in the run up to Christmas."
Christine Hayes, BBC Good Food magazine Editor-in-Chief, said: "Getting the most for your money will be more important than ever this Christmas so be sure to check our winners before planning your big shop. It's good to see some great value wins in this year's taste test, all blind-tested."
SPAR Luxury Mince Pies are available in SPAR stores across the UK for £2.00.