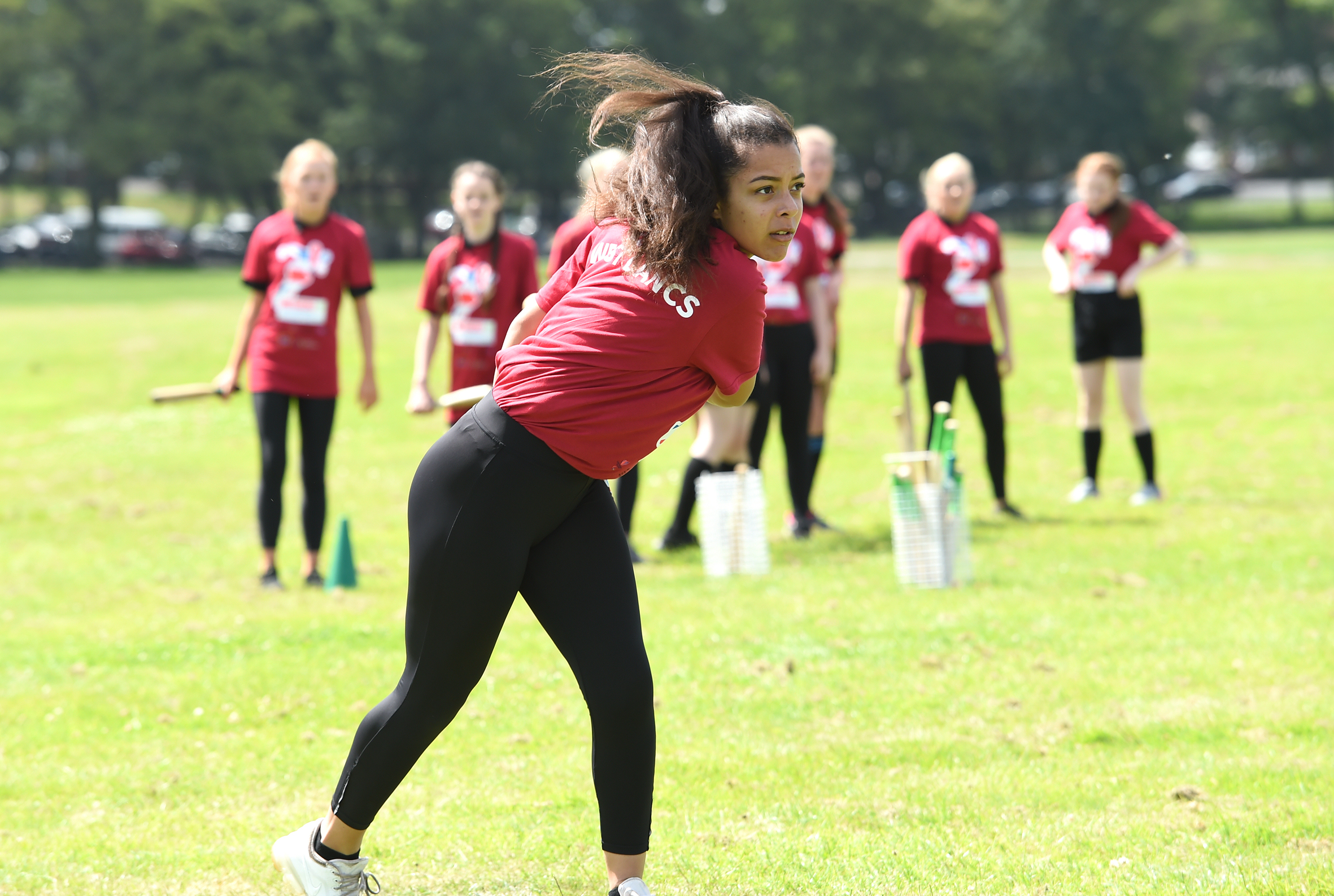 Lancashire's largest youth sporting event has been selected to represent the UK in a prestigious international school sports day, aimed at inspiring children across Europe to take part in 60 minutes of physical exercise a day.
Now in its tenth year, the European School Sports Day empowers children across Europe to #BeActive and as part of the event, Lancashire schools are invited to take part and organise their very own European School Sports Day.
Many young people in Lancashire suffer from physical inactivity, with only 27.2% of kids from Burnley and 32.3% from Blackburn achieving the required 60 minutes of daily activity[iii], almost two times less than the national figure of 46.8%.[iv]
In general, only 41.2% of young people in years 1-11 in Lancashire achieve the desired amount of daily activity, which can have a detrimental effect on not only their current well-being but also their long-term health. [v]
The European School Sports Day provides an opportunity for schools to encourage all pupils to try new sporting activities and participation in the event requires a school to #BeActive for at least 120 minutes throughout the day by running, playing games, dancing, hopping or any other kind of physical activity.
Schools have the exciting opportunity to join 9,000 other European schools expected to participate, with a total of 3 million school children taking part virtually on Friday 25th September 2020.
The SPAR Lancashire School Games network will provide free resources for schools willing to sign-up, providing materials and videos that demonstrate how to safely perform all sport activities in line with COVID-19 safety measures, following the success of the Virtual SPAR Lancashire School Games 2020.
Over 10,000 school children took part in the Virtual SPAR Lancashire School Games 2020, launched in response to the UK's lockdown in March. The programme offered a structured, daily timetable of activities for parents, teachers and carers to follow and is still available to access for free at www.lancashireschoolgames.co.uk
Here is what the local School Organisers said about the resources.
Andrew Mercer, Blackburn w Darwen, School Games Organiser. 
"It's great that the SPAR Lancashire School Games content we created to ensure young people and schools remained active earlier in the year, will now form part of the UK's European School Sports Day (ESSD) offer. It's so important for young people to be active and taking part in the ESSD on the 25th September whilst using our fun and developmental resources is a great way to be active. "
Tim Fletcher, Heysham School Games Organiser.
"I am delighted that our resources can assist with more people taking part in physical activity.  The SGO/LCC/Active Lancashire partnership was integral in the success of this programme, in a really difficult time. The SGO's created content based on the guidance from Glenn at LCC, but no one would have been able to access it if not for the great work at Active Lancashire, in collating and showcasing it on a user friendly website, so every family and school in Lancashire could take part. Only fantastic teamwork would allow us to achieve this, and I am proud it will be used in the European Sports Day."
[iii] https://www.sportengland.org/know-your-audience/data/active-lives
[iv] http://www.thinkactive.org/wp-content/uploads/2020/07/Sport-England-Childrens-experience-of-physical-activity.pdf
[v] https://www.sportengland.org/know-your-audience/data/active-lives