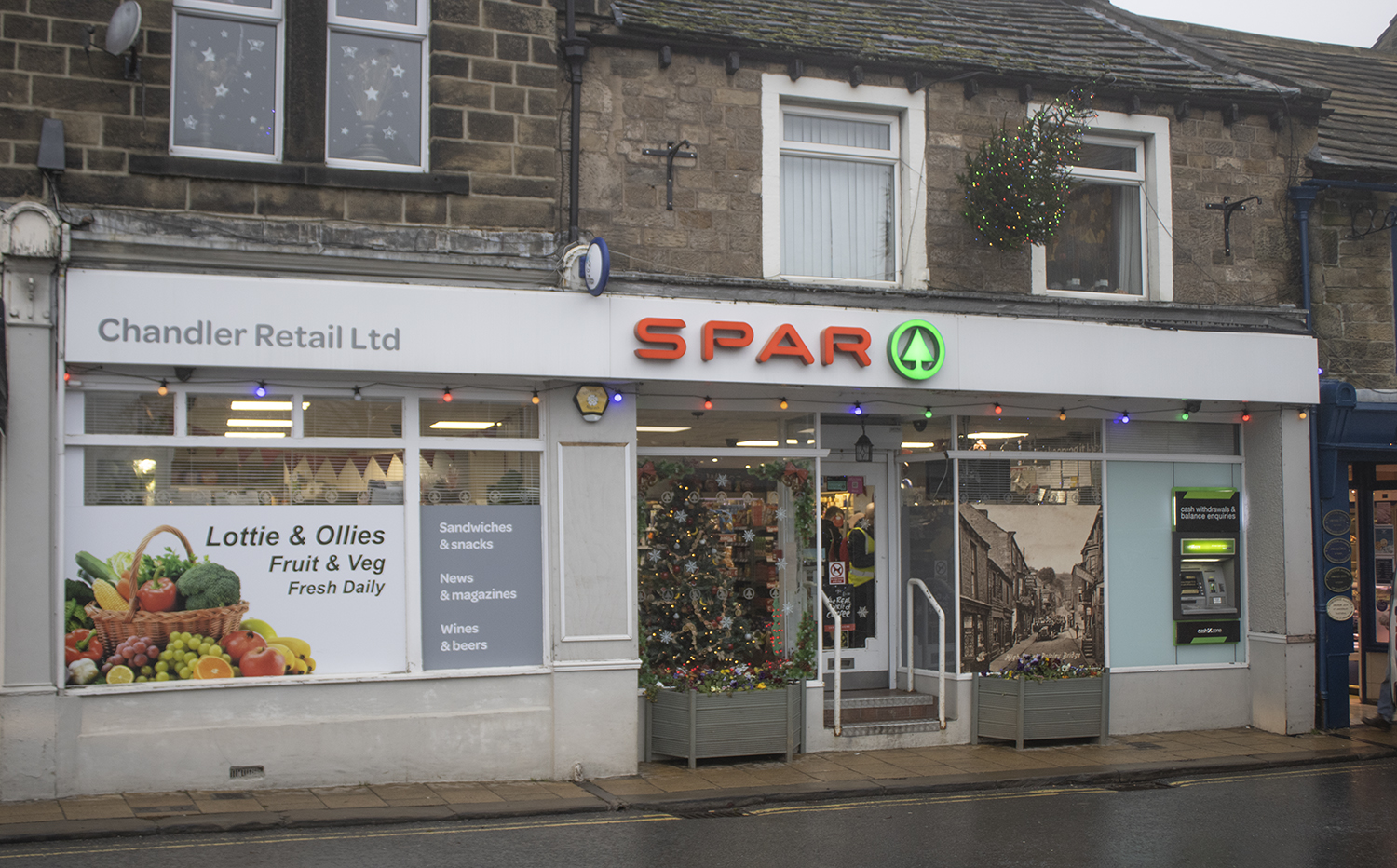 Nestled at the heart of Yorkshire market town, Pateley Bridge, SPAR Chandler is a shining example of how to deliver outstanding community retailing, having been nominated for a prestigious Rural Oscar in the Countryside Alliance Rural Awards 2020.
Owned by the Chandler family (Shaun, Tilly, Lee and Liz), the store has only been open for four years and has already become an integral part of Pateley Bridge's high street, with the family going above and beyond to serve their local community.
Liz Chandler explained: "We are absolutely thrilled to have been nominated for a Rural Oscar! We feel very honoured to be part of the Pateley Bridge community and it is really touching to know that someone has gone out of their way to anonymously nominate us.
"We try to play an active role in supporting our local community and enjoy coming up with fun activities for shoppers to get involved with. For Valentine's Day, we asked local primary school children to write a poem about why they love Pateley Bridge and then displayed the poems in the shop and we are also doing something similar for Christmas, hanging decorations that local children have made for us over the till."
Shaun Chandler said: "Christmas is a really busy time so we throw a late night festive evening to say thank you to local residents for their support throughout the year. It's a great night with cheese tasting, carols, gift bags for children and a Santa's Grotto in the yard – we had over 60 children visiting Mr and Mrs Claus this year!
"As well as sponsoring our local junior cricket and football team, SPAR Chandler are looking forward to starting a new initiative in 2020, in partnership with our local high school. Customers will be able to buy fresh produce in-store that the children have grown and all of the profits will go to help support children in Africa."
"We are also passionate about being responsible retailers and try to minimise waste where we can. Since opening in 2016, we have offered loose fruit and vegetables, displayed in baskets rather than plastic and offer a range of sustainable shopping bags. Cardboard is also recycled for the local llama farm."
During 2019, SPAR Chandler also hosted a fundraiser for the Pateley Bridge Christmas Lights fund, raising over £2,000 and helping the village to access a further £1,000 funding from Harrogate Council. The store also donated fruit and vegetables for a Christmas Day lunch held at their local church, supporting residents who would normally spend Christmas alone.
Shaun added: "Cuts to rural bus services have definitely increased the number of local people who struggle to access the high street. We deliver shopping on a daily basis for vulnerable residents and find that this is a lifeline for some people. As a family run, rural business, working with the needs of local people is key to the success and longevity of our business, as well as the local community, and we are absolutely thrilled to have received this nomination."
The Rural Oscars are part of the Countryside Alliance Awards 2020 and celebrate rural businesses that go the extra mile in supporting their local economy, recognising unsung heroes in the community.