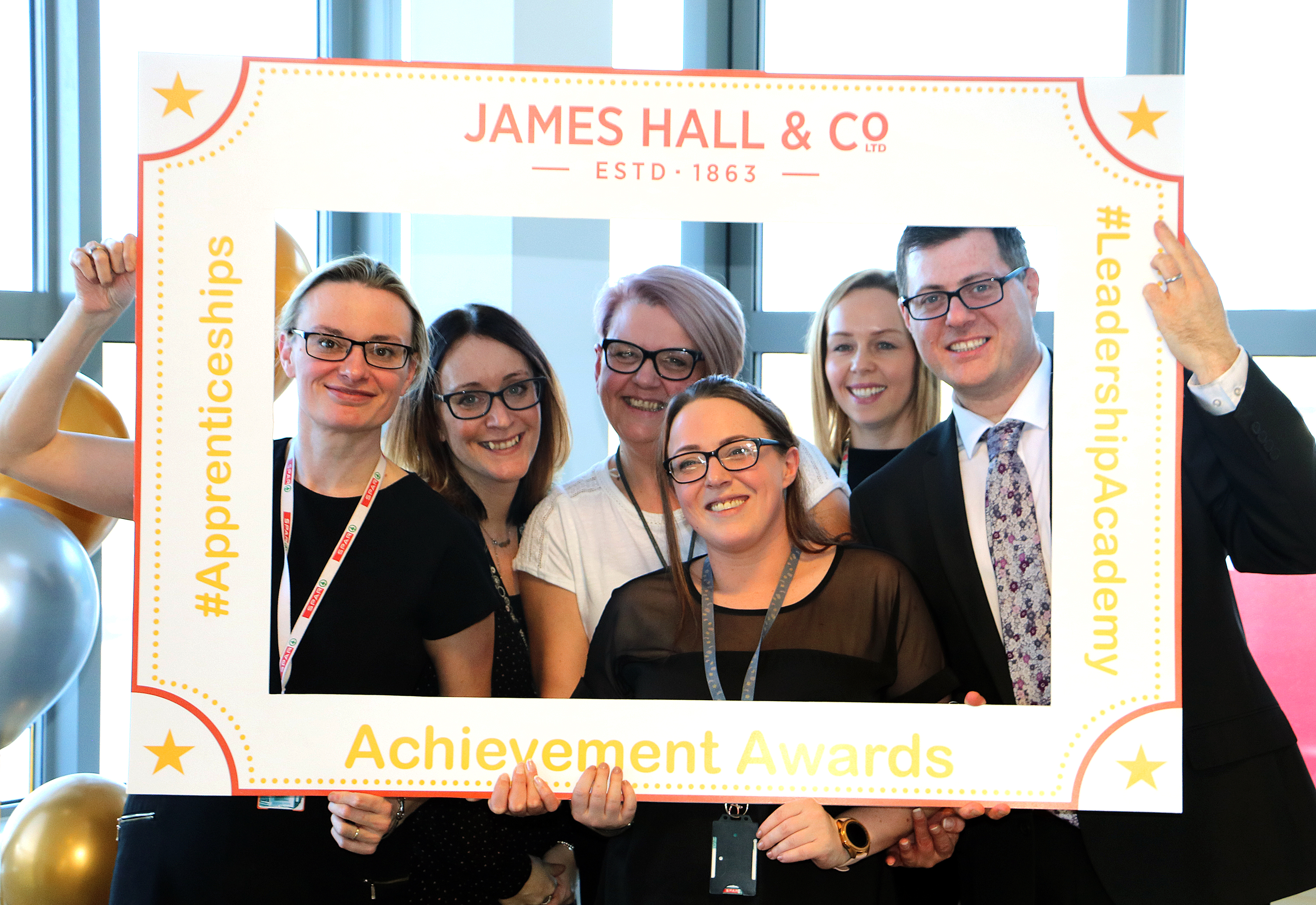 James Hall & Co. have celebrated another year of training excellence by hosting an Achievement Awards Ceremony for staff who have successfully completed training courses in 2019.
Celebrating a range of development programmes such as its Leadership Academy, Apprenticeships and Masters level study, the company is passionate about providing staff with established routes of progression and the opportunity to achieve recognised and covetable qualifications in a variety of subjects.
Chris Chadford, Learning and Development Manager at James Hall & Co. said: "We have over 3500 employees at James Hall & Co., with staff based across the north of England and from a variety of roles and departments. Our dedicated training team ensure that employees from all areas of the business are able to access relevant training and education, from manufacturing and transport, to business, IT and retail.
"James Hall & Co. currently offers 12 Apprenticeship programmes, and during 2019, 32 employees were successful in completing their course. As a result, staff have expressed an increase in confidence, productivity and self-awareness, and some are now keen to pursue further study and develop their skills even further."    
Chris added: "New for 2019 was the launch of our Leadership Academy, which through 12,000 hours of learning, supported 63 current and future leaders, developing skills essential in leading a team. Employees attended from across our SPAR distribution site, company owned bakery (Clayton Park) and company owned stores division (G&E Murgatroyd). We had fantastic feedback and are already running our second Leadership Academy for 2020."
95 members of staff were recognised in the company's Achievement Awards with a dedicated awards ceremony held at the company's SPAR distribution site in Preston, followed by a delicious lunch made with Clayton Park Bakery products.
James Hall & Co.'s management team attended the awards ceremony, with Deputy Managing Director, Dominic Hall, thanking staff for their dedication and hard work.