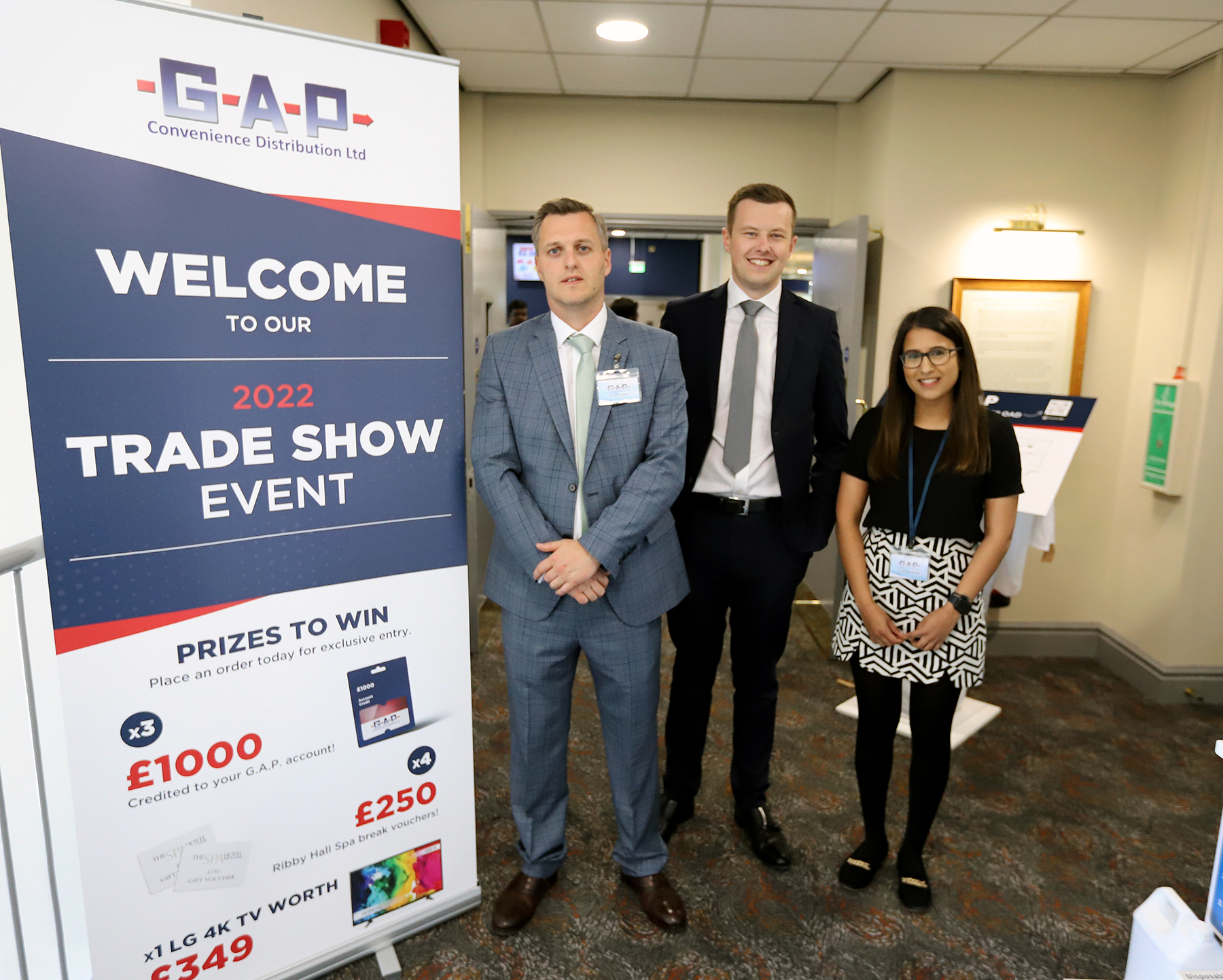 GAP Convenience Distribution Ltd has held its first tradeshow in three years as suppliers and retailers reconnected at Haydock Park Racecourse.
Two hundred retailers attended across the course of the event to meet with 54 suppliers from a range of sectors including car care, confectionery, home accessories, nutrition, vaping products, stationery, and children's toys.
A range of outstanding promotional deals on new product lines and popular favourites were made available to retailers who attended, and those special prices resulted in a strong two days of trading.
Based at Bowland View in Preston, GAP is part of the James Hall & Co. Ltd Group of Companies and is one of the country's leading providers of non-food items for the convenience retail sector.
Brandon Howard, Director at GAP Convenience Distribution Ltd, said: "We've had a superb two-day showcase and it really has been lovely to catch up with our loyal suppliers and connect with our valued network of retailers after a long three years.
"We're extremely proud of the range we offer retailers through GAP. I think it is better than it has ever been and has been boosted by a number of new products to the UK market and to GAP generally.
"I was delighted to see such strong uptake from retailers to the unmissable deals that suppliers had brought to the event too, capping off an excellent event that our team at GAP had worked so hard to make a success." 
Rachel Gray, Account Manager at Gorilla Glue, said: "The GAP tradeshow was the first that we have attended since the pandemic began and it has been extremely useful for us to increase brand awareness.
"We moved into the convenience channel for the first time around 18 months ago, and it has been a brilliant decision to partner with GAP.
"Our Gorilla and O'Keeffe's brands are strong in the UK, and we have had good presence in supermarkets for many years. Convenience was a natural next step and from a small base, our growth has only improved."
Aldo Chiappetta, Sales Director at HD Brands, said: "It's extremely refreshing to see the return of tradeshows. The last few days has allowed me to catch up with valued customers at GAP and to meet with retailers too.
"I was proud to present our popular, ever-expanding, fast-moving American drinks and snacks portfolio. Our MD, Mudassar Aziz, is at the forefront of American F&B trends. Being ahead of the game, he brings these products to the UK which British consumers always go crazy for – making HD Brands the go-to distributor for American products.
"We have a very good relationship with Brian Jones (Buyer) at GAP and have had the pleasure of working with the business for nearly a decade. We continue to look after our customers through extremely competitive pricing and promotions throughout the year."
Dave Earing, National Account Manager at Holt Lloyd, said: "It's great to be back on the road again at tradeshows with our range of high-quality car care and maintenance brands.
"Our products offer quick solutions to problems motorists may face which is why the convenience sector is massive for our business, and why we really win through it.
"We've worked with GAP for over 20 years and long may it continue. It is the personal approach and the management of the relationship that has made it a successful and longstanding one."
You can find out more about James Hall & Co. Ltd at www.jameshall.co.uk.