Hartlepool's Sensory Spot CIC Receives £1,000 Funding Boost Through SPAR UK Grant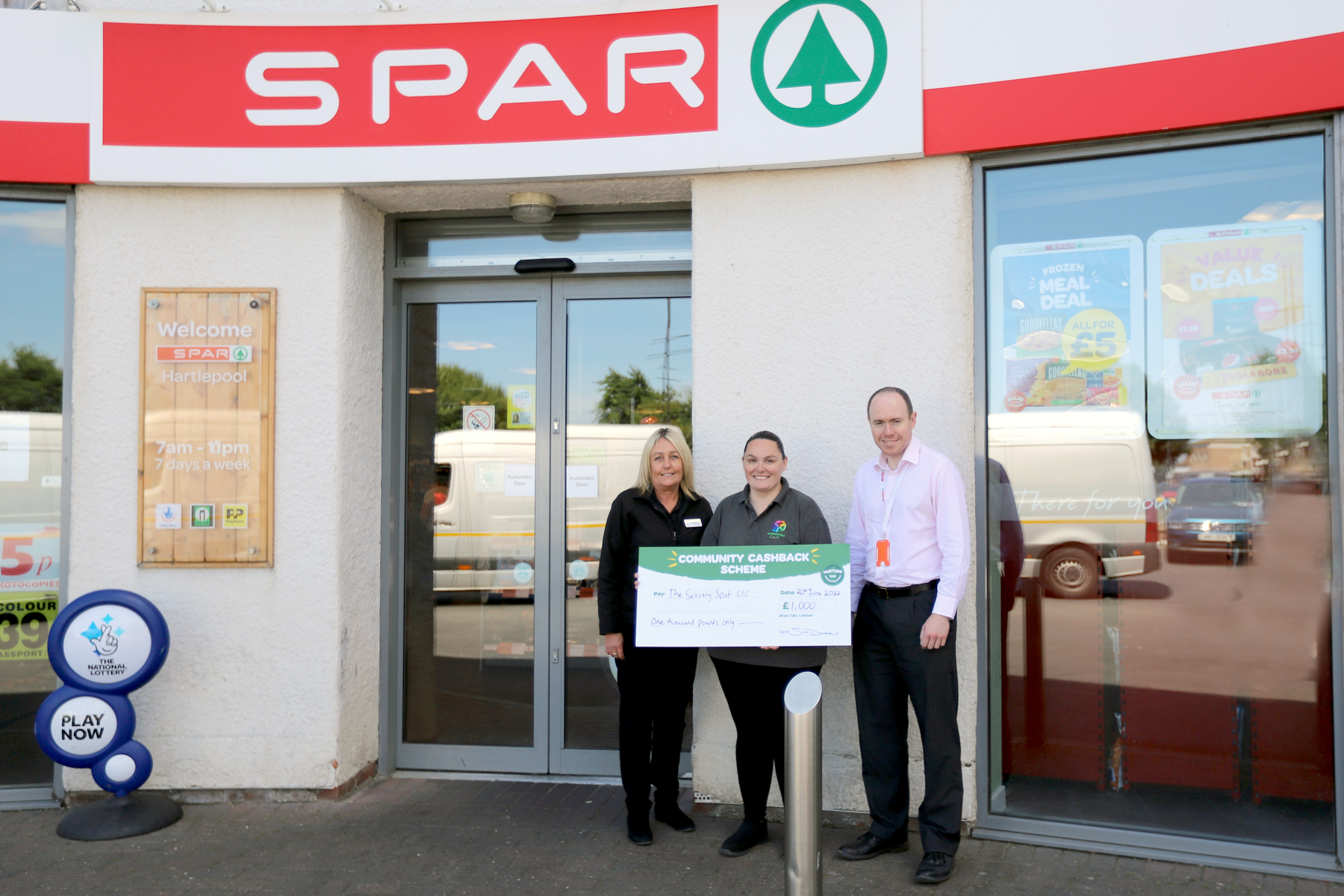 Hartlepool's Sensory Spot CIC is projecting a brighter future ahead after benefiting from a £1,000 grant through SPAR UK's Community Cashback scheme.
The community sensory room is based in Victoria Road in Hartlepool and supports children with additional needs to improve their development and wellbeing.
Founded by Bonnie Pinder during the middle of the pandemic, sensory activities for children range from messy play and slime making workshops through to sensory glitter tube sessions.
As well as supporting individuals and groups, The Sensory Spot CIC delivers sessions for schools and is in the process of establishing a support group where children can play while parents or carers are enabled downtime with one another.
Bonnie also has a vision to purchase a projector that will encourage interaction, communication and learning within the children through a range of programmes and games.
The Community Cashback initiative was launched by SPAR in April and offered 30 grant prizes through SPAR stores across the UK with the aim of providing funding to local voluntary or community organisations and charities who need it most.
In the North of England alone, there were almost 1,300 applications for funding, with just six prizes available for the region ranging from £10,000 down to £1,000.
Bonnie Pinder, owner of The Sensory Spot CIC, said: "We're over the moon to receive £1,000 from SPAR! Since lockdown, we have noticed a massive rise in very young children with anxiety issues which is having an impact on their wellbeing and simple communication. We truly believe that no child should be left behind or have to deal with these types of issues on their own.
"Equipment for children with additional needs and disabilities is very expensive and not everyone has the funds to purchase equipment or the space for it at home. This is why the grant from SPAR is so welcome as we want to be able to make sure that this is accessible for anyone who needs it through our hub in the centre of the community in Hartlepool."
Tom Murphy, Marketing Manager at James Hall & Co. Ltd, SPAR UK's primary wholesaler and distributor for Northern England, said: "SPAR believes in nurturing our neighbourhoods and supporting the communities we serve. One way we are helping to do this is by giving back to local organisations through our Community Cashback scheme.
"Any parent wants the best opportunities for their children to learn and develop, and when we saw the application from Bonnie and the work she is doing through The Sensory Spot CIC, we wanted to support this. The funding will also help Bonnie to achieve her ambitions to grow the organisation and we're very pleased we could help out."
Five other organisations across the North of England have received grant funding through the Community Cashback initiative. They are Northumbria Blood Bikes, Bolton North East Wildlife Trail, Bury Tandem Club for Blind and Partially Sighted People, St Cuthbert's Community Gardeners in Catterick, and Bacup Pride.