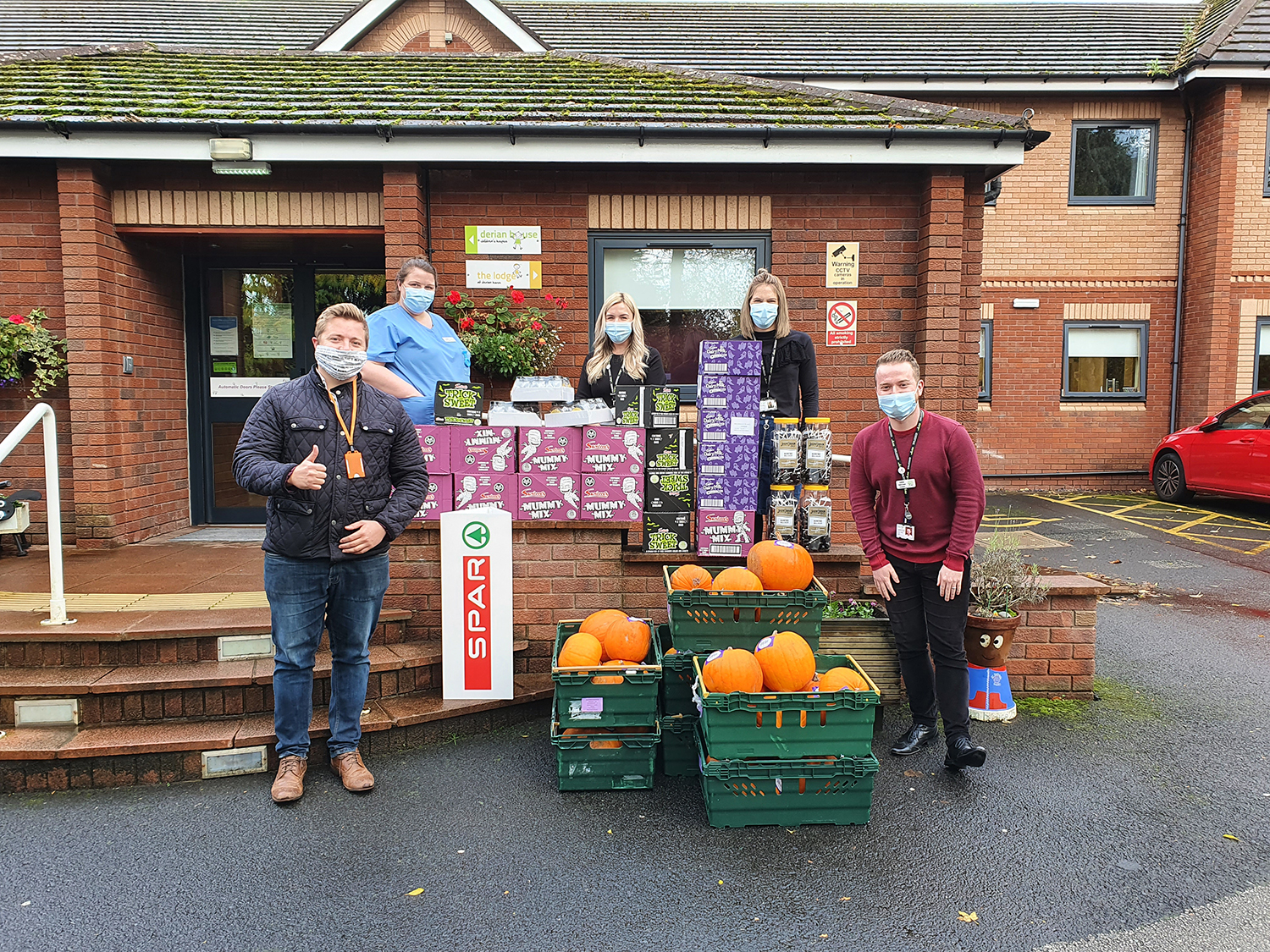 Determined to spread a little Halloween cheer, staff from James Hall & Co. donated 50 pumpkins and boxes of spooky sweet treats for staff and children at Derian House Children's Hospice in Chorley, Lancashire.
In what has been an incredibly challenging year, the Halloween treats will provide crafts and entertainment for children staying at the hospice, and for day patients coming in to access the hospice's family friendly facilities.  
Caroline Taylor, Communications and Marketing Manager at Derian House Children's Hospice, said "This year has been especially difficult for everyone, and we have lost more than £250,000 due to the forced cancellation of fundraising events.
"James Hall & Co.'s generous donation of 50 pumpkins and a huge amount of Halloween treats was greatly welcomed and put a smile on our faces in this difficult time. Two brothers came to the hospice yesterday after seven months of shielding, and tucked into a bag of sweets in the cinema. Thanks for being part of such a special memory for the boys."
Derian House Children's Hospice provides a vital service for families across the North West, helping to make children and young people's lives who are too short, full of happy memories in an environment of fun, respect and above all, high quality care.
If you would like to find out more or donate to Derian House Children's Hospice, please visit – https://www.derianhouse.co.uk/donations/derian-donations/