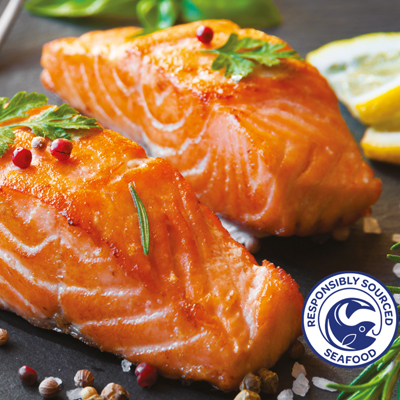 James Hall & Co. are delighted to announce the launch of their new SPAR branded fish range, which is available in-store now.
Boasting eight new products, the responsibly sourced range includes wet fish, smoked fish and breaded fish at great prices, perfect for a healthy family meal or quiet night in.
James Hall & Co.'s new range offers four types of fish fillets; haddock; salmon; cod; and smoked haddock which has been naturally smoked and coloured, and a selection of seafood sticks, which are ready to eat, formed crab flavour sticks.
For a hearty meal, customers can also choose oak smoked kippers with a portion of butter in a boil-in-the-bag; or two breaded fish products, haddock and cod, which can both be kept in the freezer.
This fantastic new range supports the British population's taste for fish suppers, with 85% stating that they have eaten chilled fish within the past 3 months, and supporting the NHS's recommendation that a healthy diet should include two portions of fish every week (one of which should be oily).