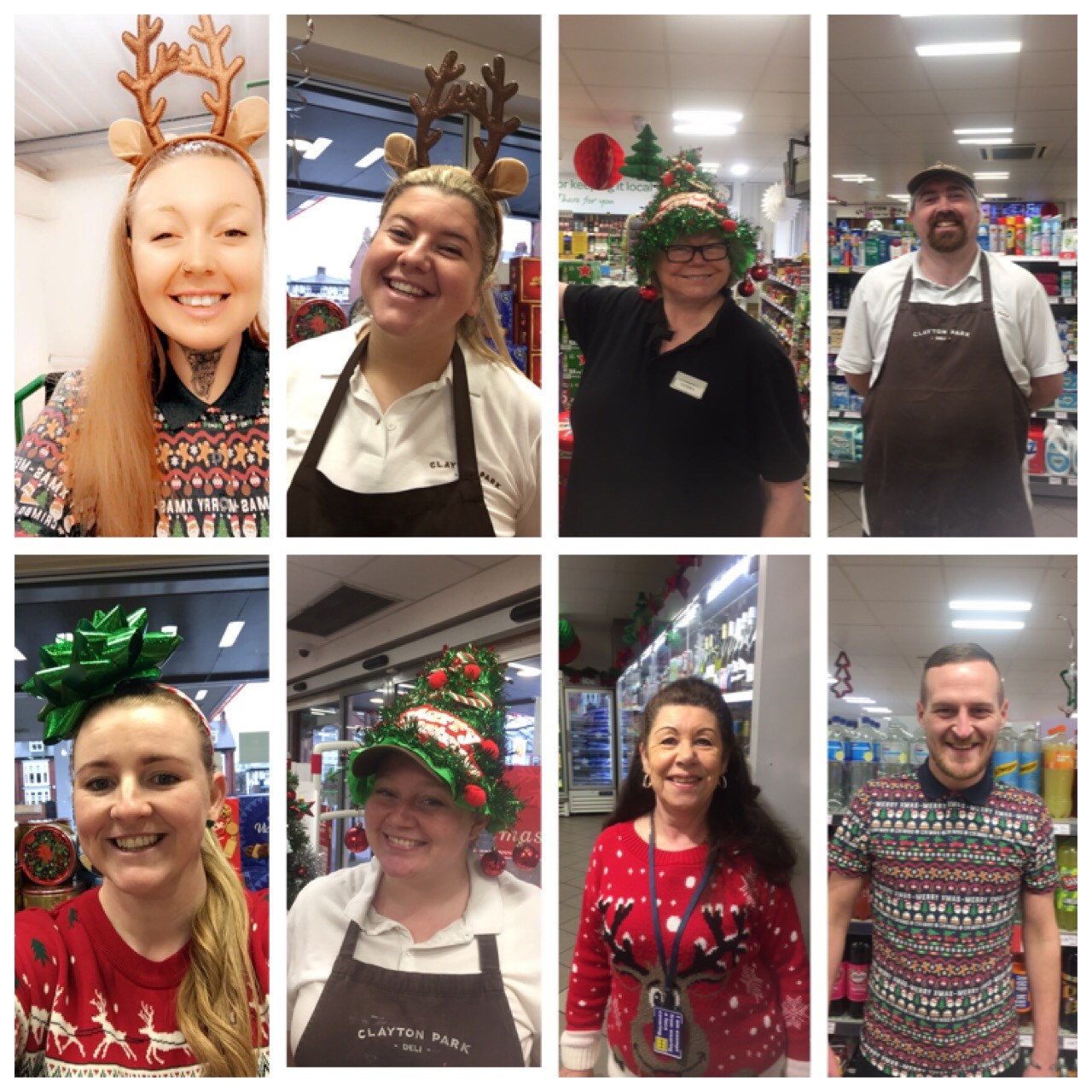 Staff from across the company have come together to celebrate Christmas and raise much needed funds for Marie Curie, despite rotas, safety bubbles and remote working keeping teams apart.
As a result, staff raised £1,831, which is equivalent to 91.5 hours of specialist care for families facing terminal illness in the UK.
Launched at the company's purpose built SPAR Distribution Centre in Preston, teams took part in a socially distanced #SPARDance2020 video with staff dancing to Mariah Carey's famous festive track, All I Want for Christmas. The video was watched over 5,400 times and can be viewed here – https://vimeo.com/485387343
Teams from across the company then sent in their own photos and videos with many retail staff donning their favourite Christmas jumpers to get into the festive spirit. The festive company Christmas collage video can be viewed here – https://vimeo.com/492430640
Marie Curie's corporate team also got involved #SPARDance2020 sending in a team dance featuring tinsel, mince pies, Prosecco and a very unimpressed cat!
Alongside the #SPARDance2020 challenge, staff also took part in a Virtual Christmas Jumper Day on Friday 11th December, and donated to Marie Curie to take part in the festive staff raffle.
Megan Townsend, Corporate Partnership Manager at Marie Curie, said "We have honestly been blown away by the effort that everyone has gone to at James Hall and how many people have got involved. Thank you so much to everyone at James Hall & Co. for all of their support, during this festive campaign and throughout 2020."
This festive FUNdraising campaign accompanies product donations made by James Hall & Co. to Marie Curie's Newcastle Hospice including SPAR's festive sandwich, mince pies and Prosecco, bath salts and hand cream, and handwritten Christmas cards for patients and staff to open on Christmas Day.
James Hall & Co.'s company owned stores, SPAR G&E Murgatroyd, have also raised an incredible £24, 839 through a dedicated SPARkle fortnight of in-store, COVID-19 safe fundraising. Held in November, staff raised this fantastic figure by running raffles, 'Guess the name of the Elf' competitions, and selling handmade cards and 'reindeer treats'.
To find out more about Marie Curie and the services they offer, please visit https://www.mariecurie.org.uk/