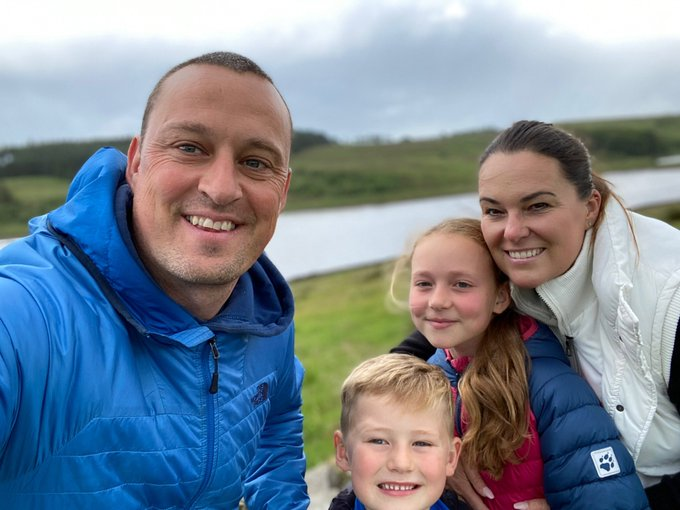 Despite all the current challenges facing grassroots sport, the SPAR Lancashire School Games continues to encourage activity amongst children and young people throughout Lancashire.
In response to the coronavirus pandemic, the county's largest youth sport programme moved online in April 2020, running a ten week virtual programme of activities for parents, carers and teachers to incorporate within their home schooling timetables.
After a fantastic response, the virtual element continued into the new academic year, this time through an initiative entitled 'Active Mile'. The scheme ran between the 23rd-27th November and encouraged schools and families to exercise outdoors and log at least one mile, every day.
Hosted within schools, families and COVID-19 bubbles, Lancashire schools logged 529 entries with children walking, cycling, running, climbing, or dancing at least one mile every day. 
Dominic Holroyd, Children and Young People Development Officer at Active Lancashire, said "We were thrilled with how many schools and individuals engaged with the Active Mile.
"Lancashire pupils clocked an impressive 20,494 miles with parents and family members logging an addition 8188. We also included a special schools challenge and 290 pupils from 4 special schools in Lancashire enjoyed athletics, boccia (an accessible precision ball sport) and new age curling.
"As a result of the coronavirus pandemic and the challenges limiting grassroots sport, we have seen a significant increase in inactivity amongst children and young people. The Active Mile encouraged children to be outside, active, and to enjoy exercising with their friends and family and we hope that this initiative will have a long-term effort and encourage families to continue exercising together on a regular basis."
The SPAR Lancashire School Games programme will continue into 2021 with lots of exciting virtual activities planned for the new year.
To find out more and understand how your school can be involved in the county's largest youth sporting event, visit www.lancashireschoolgames.co.uk