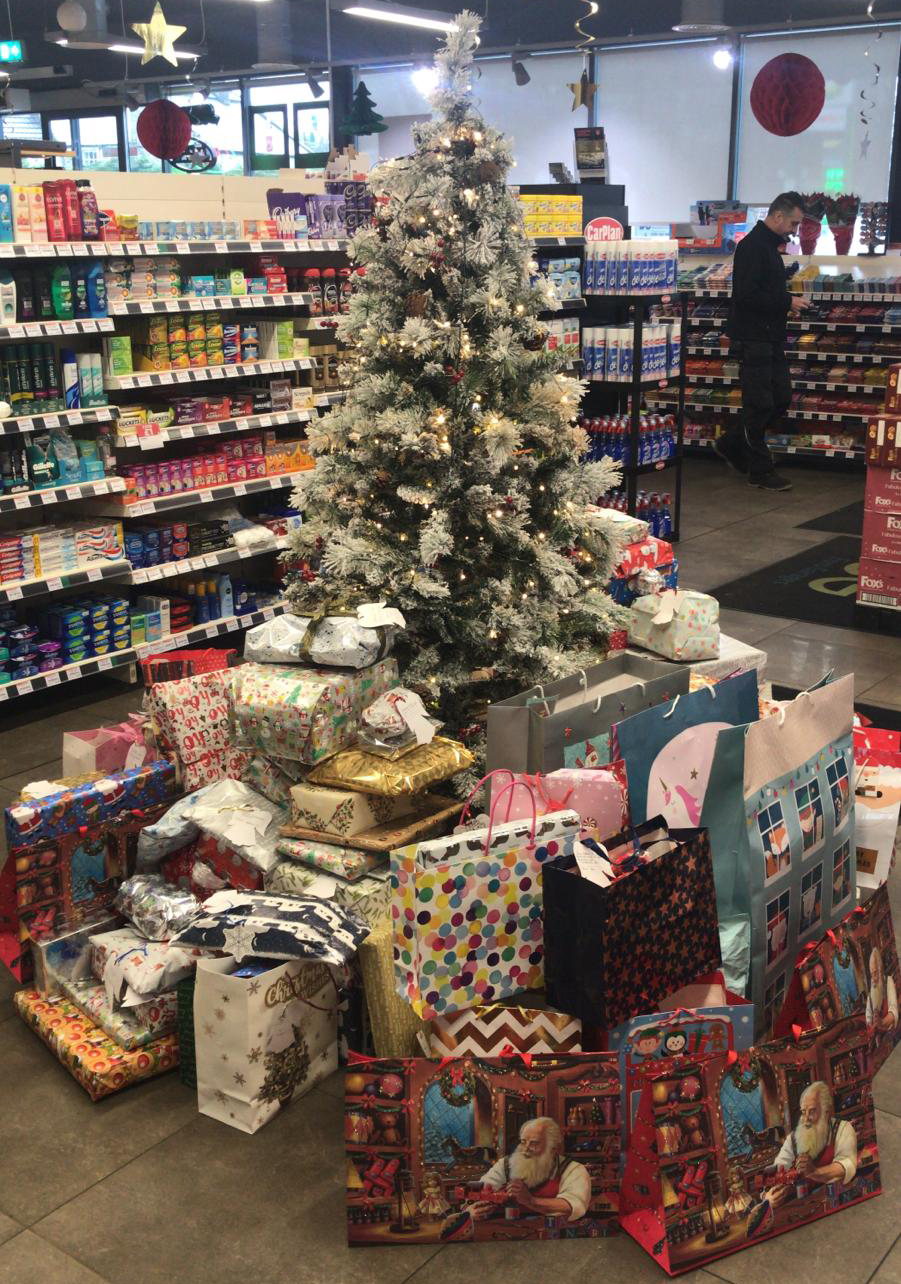 Euro Garages SPAR Hexham Services in Northumberland has been spreading Christmas joy by collecting gifts for disadvantaged children in the local community.
Working with West Northumberland Children's Centre; Early Help team; Hexham food bank and the Eden Project, disadvantaged children were given an angel bauble to write down a few things that they would like for Christmas. 
These baubles were then hung on the in-store tree for customers to purchase a present, either anonymously or with a personalised gift tag, and the presents were then shared amongst the various charities for children living within the local community.
Alan Atkinson, Store Manager of SPAR Hexham Services said: "We have been overwhelmed with how generous our customers have been and delighted to be able to give so many presents to our partnered charities.
"Christmas can be such an expensive time and there are thousands of children living in Northumberland who will not receive a gift on Christmas morning.
"We are thrilled that we have been able to run this initiative and bring a little sunshine into someone's Christmas. Thank you to everyone who has made this possible."