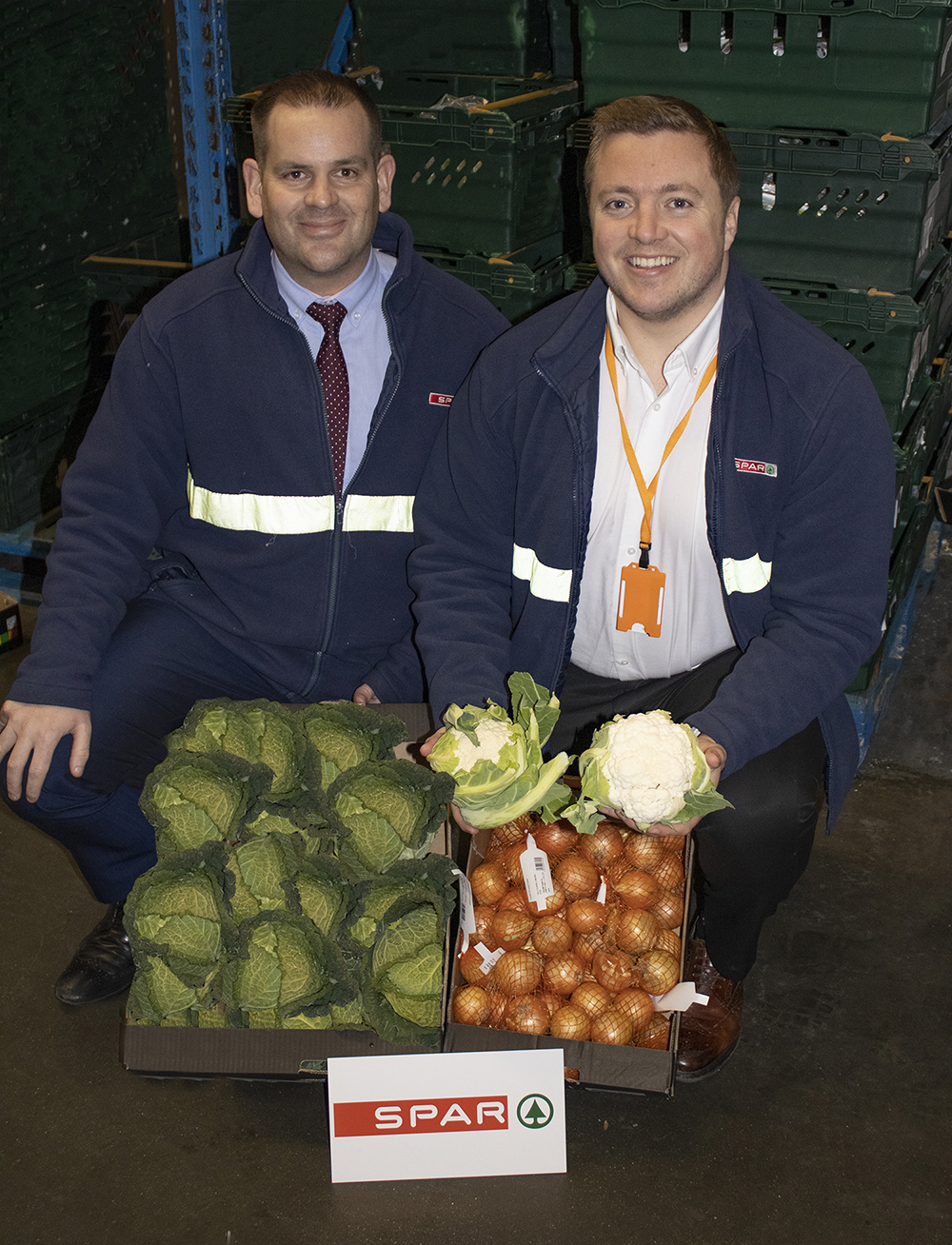 James Hall & Co., SPAR wholesaler for the North of England, are celebrating a successful year of championing local and independent fruit and vegetable producers in SPAR stores across the North.
Serving over 600 SPAR stores, James Hall & Co. revisited their fruit and vegetable offering throughout 2019, looking closer to home to support independent farmers.
Wilf Whittle, Fresh Trading Manager at James Hall & Co. said: "The North West of England has an abundance of dedicated producers who provide SPAR customers with quality, local produce that has only travelled a few miles from field to fork. The aim of refreshing our offering was to reduce carbon emissions, support local producers and to offer our network of independent SPAR retailers the many benefits that come with buying British.
"We buy local where we can, and although sometimes tied by seasonality and weather conditions, buying from local producers can minimise the supply chain, ensure quality control and traceability, and build a strong working relationship with local producers who are eager to provide a great service."
Paul Freemantle, Produce & Horticulture Trading Controller at James Hall & Co. said: "Lancashire has a rich heritage of independent farmers and I think many customers will be surprised to learn what you can buy locally – Debbie and Ashleigh Johnson have been growing chillies in Lancashire for over 20 years, just 18 miles from our SPAR distribution centre in Preston.
"We also stock potatoes from Ormskirk and a range of products from local farms in Tarleton and Hesketh Bank including celery; cress salad; peashoots; radishes; broccoli; swede; cauliflower and carrots. We purchase herbs from Yorkshire including basil; chives; coriander; mint and rosemary; and red and white onions from Cambridgeshire. Wherever we can, we buy British."
James Hall & Co. recently refurbished one of their company owned stores in Birkdale Village, designing a loose fruit and vegetable aisle to reduce unnecessary plastic waste reaching the shop floor, and working with local suppliers to provide the very best range of fresh, local produce.
Wilf explained: "In addition to minimising plastic waste, this scheme provides local suppliers with more flexibility in the quantities that they have to provide, meaning that less waste is generated and customers can purchase fresh produce that has been picked that very same day!
"All of James Hall & Co.'s Christmas veg range will be sourced from British producers including Brussel sprouts, carrots, celeriac and potatoes, making Christmas the perfect time to support local, British producers."