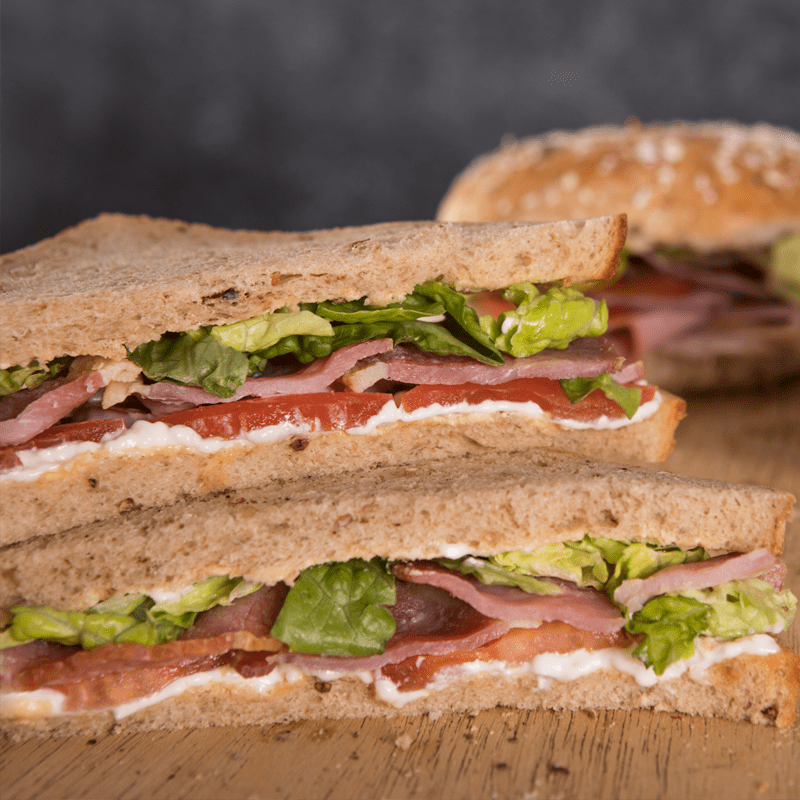 Since launching in 2009, The Great Northern Sandwich Company are celebrating a sandwich milestone, after producing over 60,000,000 sandwiches!
The Great Northern Sandwich Company produce an extensive range of high quality sandwiches and wraps, supplying over 100,000 sandwiches per week to over 600 stores. Sandwiches are produced to order and delivered daily, with a proportion of every sale being donated to Marie Curie.
If the sandwiches were put together end to end it would cover a distance of 12,000 kilometres (7,457 miles)!

That's more than enough to get you from Preston, Lancashire to Honolulu  (7,043 miles), Singapore (6,817 miles) or Buenos Aires (6,951 miles).
Or allow us to build a tower as high as the International Space Station (400 kms) 9 times!