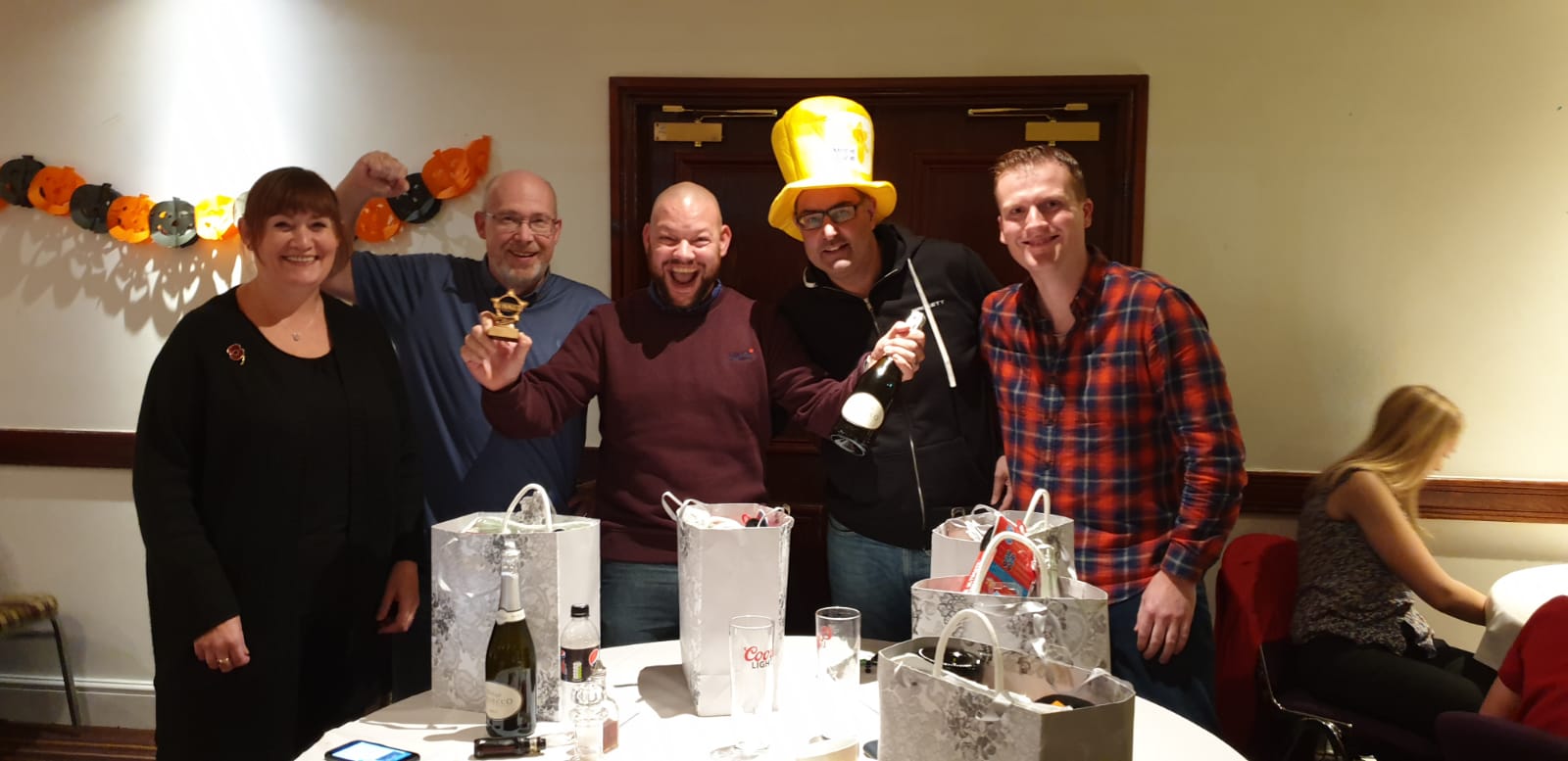 Staff from across the company have been putting their general knowledge skills to the test for a dedicated Marie Curie Quiz Night, held in the Norman Jepson pub, just round the corner from James Hall & Co.'s SPAR distribution centre.
Designed to raise funds for Marie Curie, whilst supporting teambuilding and staff engagement, the quiz night saw teams of five from transport; operations; maintenance; hr and training; sales and marketing battle it out for the title of 'Brains of the Business'.
The sales team took the top spot (Natural Born Sellers), winning a mystery goodie bag and a bottle of SPAR branded Prosecco, with the operations team (Top of the Ops) achieving a very close second.
The fun filled evening raised £277 for Marie Curie and paired with the same day's Dress Down Day, raised over £400 for the charity.
£400 provides 20 hours of specialist care for an individual affected by terminal illness. To find out more about the amazing service Marie Curie provide, visit www.mariecurie.org.uk