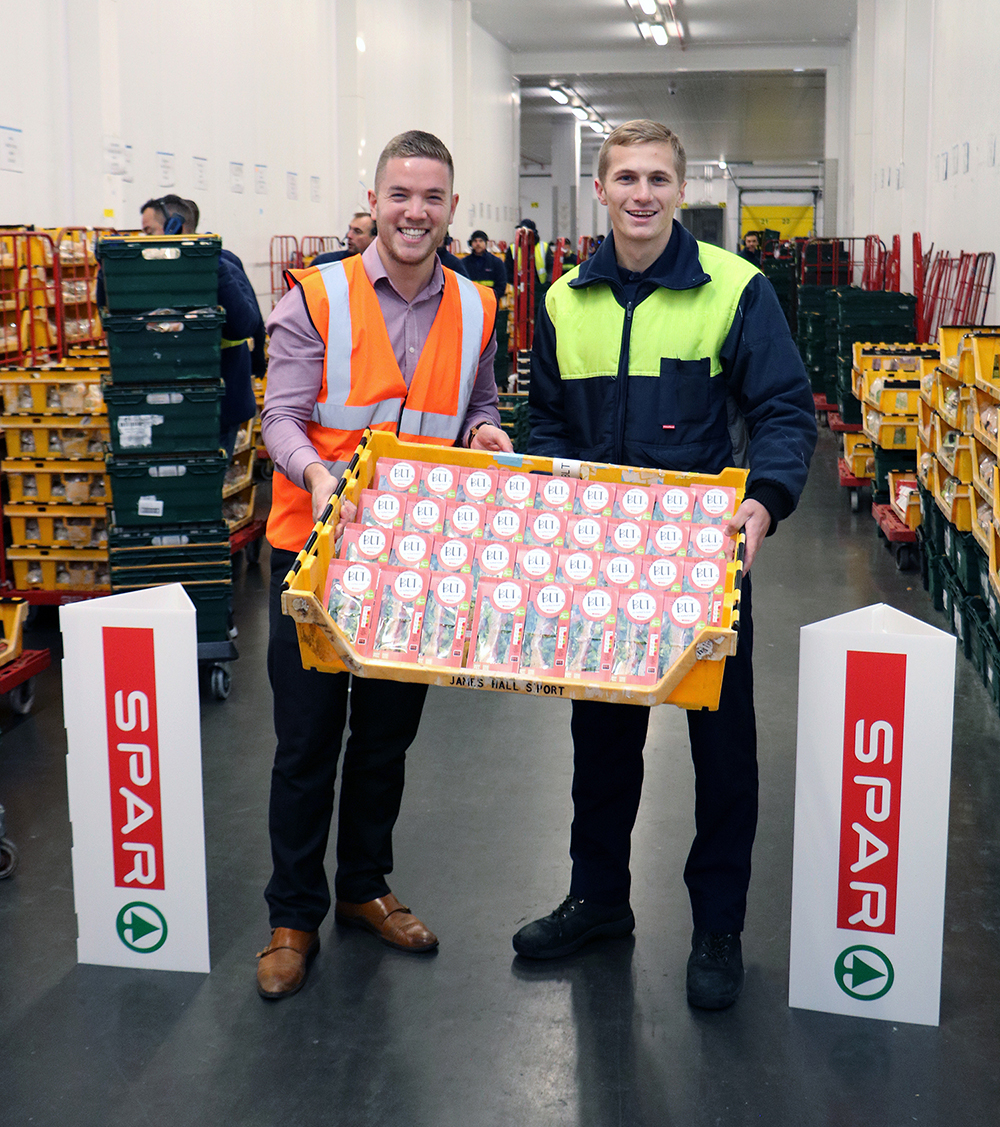 SPAR wholesaler for the North of England, James Hall & Co., are celebrating a huge production milestone, having manufactured 50 million sandwiches since 2009.
Produced on-site at their purpose built distribution centre in Preston, the family run wholesaler produces a staggering 21,300 handmade sandwiches per day, delivering to over 600 SPAR stores across the North of England, six days a week.
Peter Dodding, Sales and Marketing Director at James Hall & Co. said: "We are absolutely thrilled to have reached the 50,000,000 sandwich milestone! To put this figure into perspective, if you put 50,000,000 sandwiches end to end, they would cover a distance of 10,000 kilometres (6,214 miles) which is enough to reach Cape Town, South Africa!"
Earlier this year, James Hall & Co. celebrated another milestone, having raised £500,000 in charity donations through SPAR branded sandwich sales. The company's SPAR branded sandwiches automatically donate a proportion of sale to Marie Curie, helping families across the UK who are affected by terminal illness.
Peter said: "We are delighted to be able to support Marie Curie and each Christmas, we release limited edition sandwiches which donate 10p from every sale to Marie Curie. This year's flavours are Wensleydale with fig & cinnamon chutney sandwich, prawn & poached smoked salmon sandwich, and a festive feast with smoked turkey and cranberry sauce."
James Hall & Co. produce three brands of sandwich which are available in SPAR shops across the North of England; Fazilas, which is new for 2019 and features mouth-watering Asian spices; The Great Northern Sandwich Company and SPAR branded sandwiches, which range from sweet chilli chicken, traditional Ploughmans, and a vegan friendly Jala-bean-o harissa wrap.
Peter added: "Our new product development teams are always working to expand our sandwich range, and this year has been a fantastic year for new flavours and exciting ranges. From launching four limited edition flavours, to a range dedicated to catering for plant based diets, and the launch of our spicy new food to go range, Fazilas. With 33 sandwich options on offer, SPAR have a sandwich to suit all tastes!"