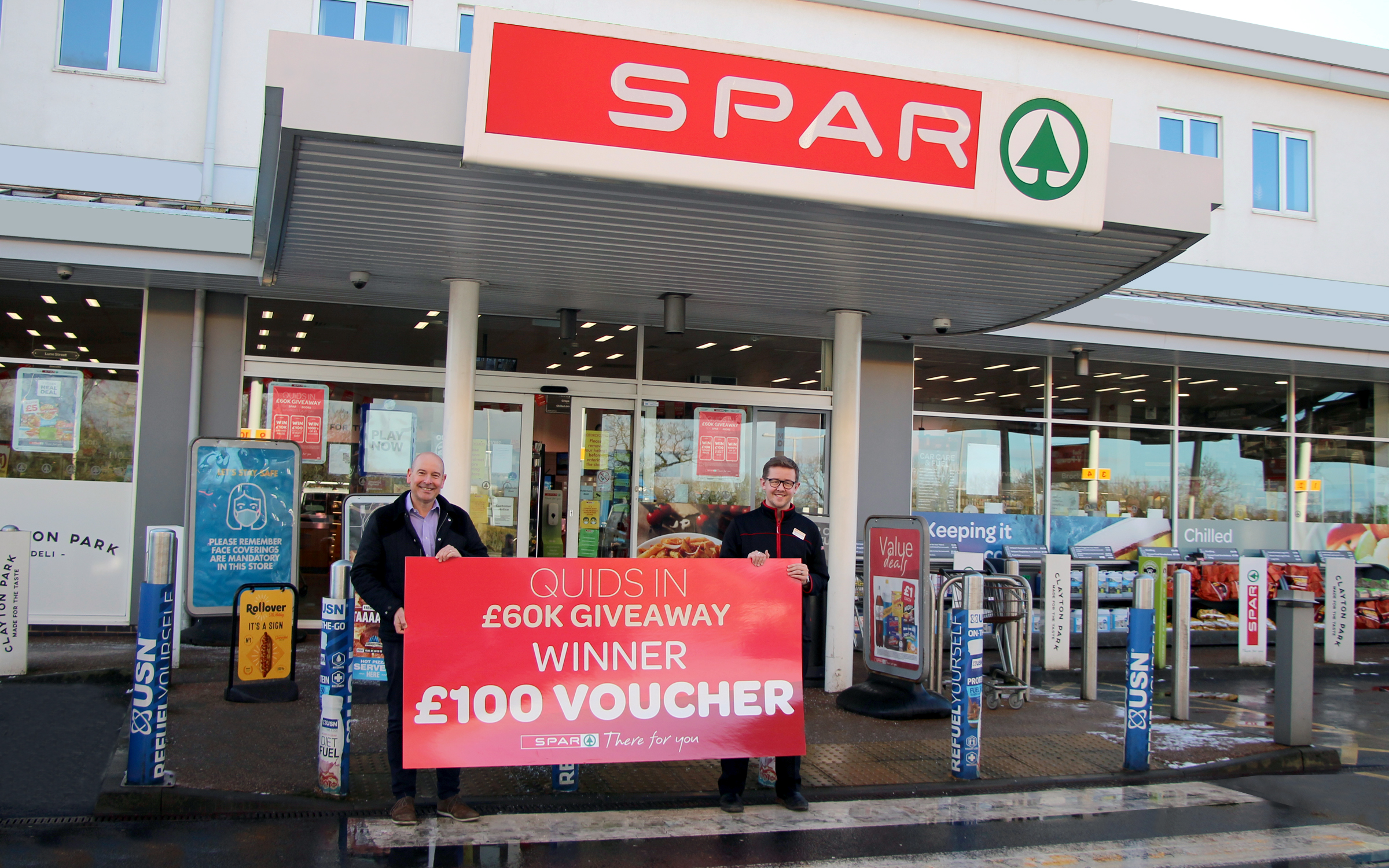 James Hall & Co. has seen over 20,000 entries in the company's latest customer focused marketing campaign, 'QUIDS IN'.
With a £10K jackpot on offer and 1,000s of SPAR vouchers to spend in-store, 20,000 customers have already entered the text-to-win competition by texting SPAR to 60062, with time still to enter.
10,000 customers have been awarded a digital £1 SPAR voucher and 37 have won a £100 SPAR voucher, with £100 awarded every day of the campaign.
All submissions are automatically entered into a £10K jackpot, announced at the end of the campaign on Wednesday 10th March 2021.
Peter Dodding, Sales and Marketing Director at James Hall & Co. said, "QUIDS IN is a value driven initiative that offers customers the chance to win a fantastic sum of money, 1,000s of vouchers to help with shopping bills, and a bit of positivity to start off the New Year.
"With a real focus on pro-active value campaigns, in-store discounts and competitive promotions, SPAR are committed to providing outstanding value on key lines and supporting customers throughout 2021. We are delighted with the initial response and look forward to rewarding more customers as the campaign develops throughout February."
The campaign has generated 2 million impressions per week, complimented by in-store implementation of a full colourful suite of QUIDS IN point of sale.
Find out more and browse terms and conditions at https://www.jameshall.co.uk/www-jameshall-co-uk-60kgiveaway/
To enter, text SPAR to 60062.
*Vouchers cannot be redeemed on fuel, services, lotto, baby/infant formula, medicine and tobacco.   **Participating stores only, visit www.jameshall.co.uk/60kgiveaway