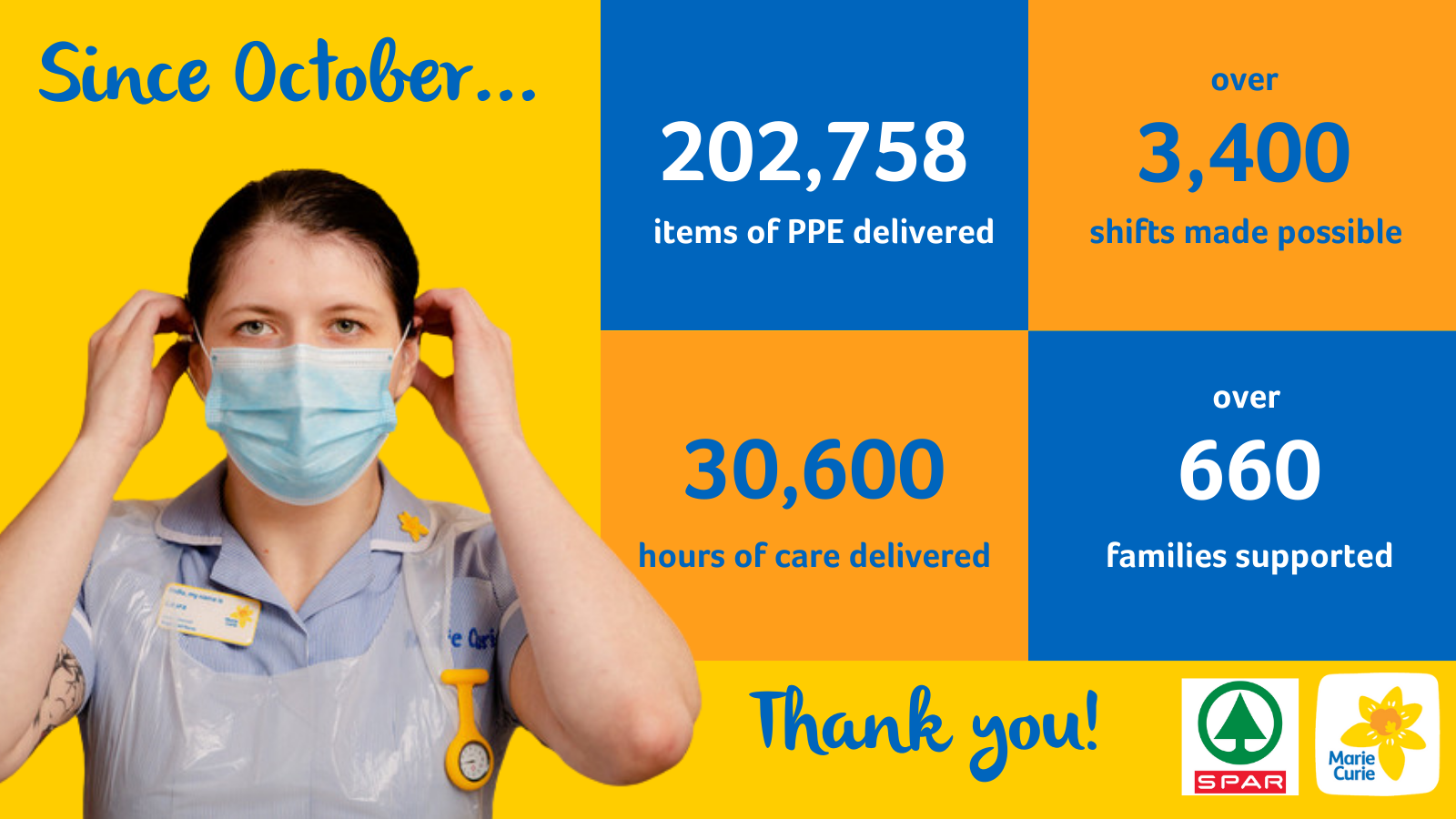 Between October 2020 and January 2021, James Hall & Co. delivered over 202,700 pieces of PPE (personal protective equipment) to Marie Curie nurses working across the north of England.
Working with independent SPAR retailers and company owned stores, a month's supply of PPE is delivered to a designated SPAR store, which is usually less than three miles from each Marie Curie nurse's home address.
Allowing the nurses to collect PPE from their local SPAR store has not only saved the charity valuable time and money in distribution costs, but has helped over 3,400 shifts to take place, and enabled 660 UK families to receive care from a specially trained Marie Curie nurse.
Peter Dodding, Sales and Marketing Director at James Hall & Co. said "Just like Marie Curie Nurses, SPAR stores play an integral role in the community and we are absolutely delighted that we can help save time and money for the charity. Thank you to independent SPAR retailers and staff who have worked on this initiative, your help has made a real difference at a very difficult time."