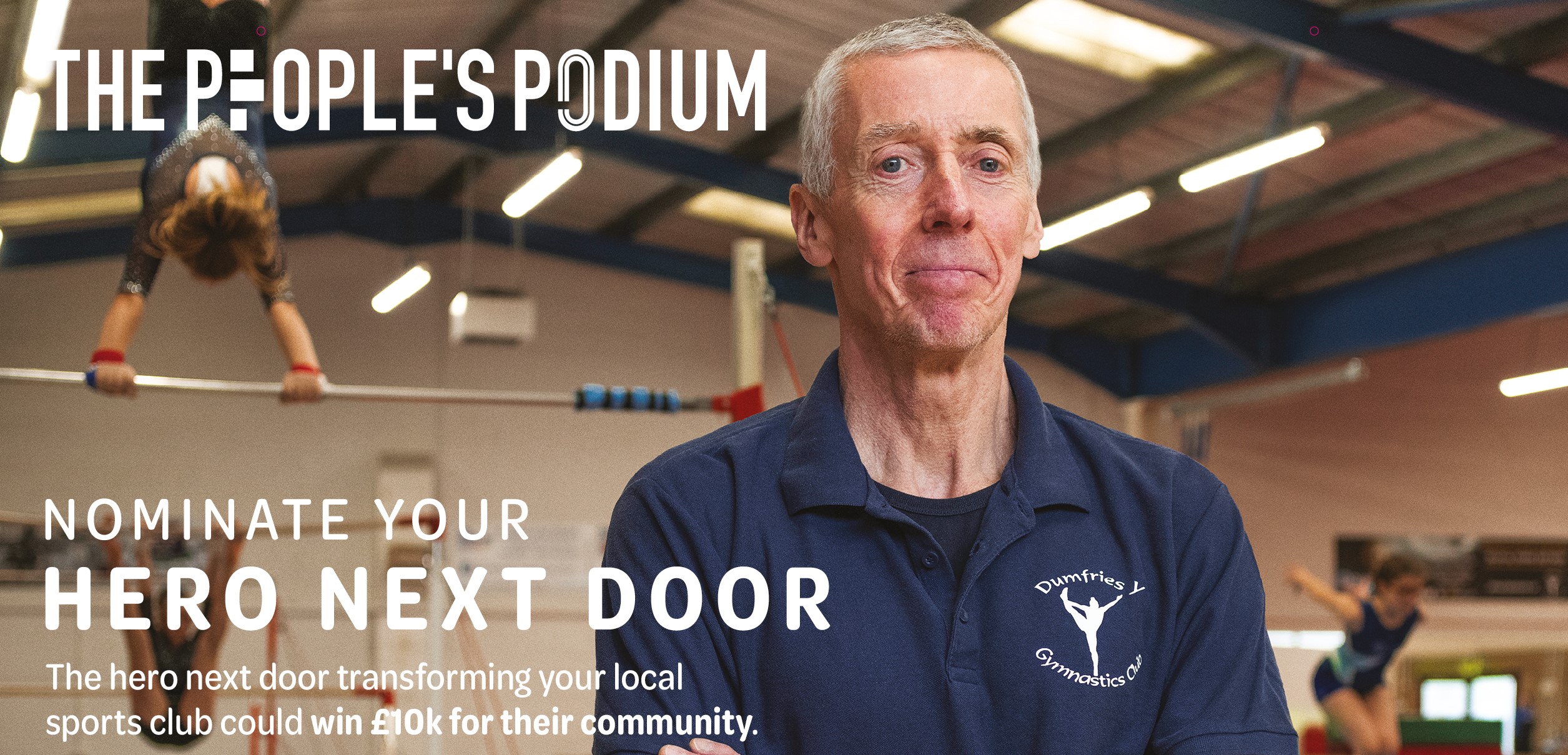 SPAR, the UK's leading convenience store group, has launched an exciting social media campaign to celebrate unsung heroes within local community sport.
Building on the success of 2018's People's Podium, this year's campaign will run from the 13th June and offers people the chance to nominate their local sporting hero to win a massive £10,000, with four runners up awarded with £2,000.
Last year's unsung sporting hero was Mike Briggs, a gymnastics coach from Dumfries Y Gymnastics Club, who was voted SPAR's overall winner from almost 1000 entries.
Mike had worked his way through the ranks at Dumfries Y Gymnastics Club, starting out as a volunteer when his daughter had joined the club, and then becoming Head Gymnastics Coach. It was Mike's hard work and determination to take the club to new heights that impressed SPAR so much and secured him the £10,000 main prize.
James Hall & Co. actively supports community sport within Lancashire, having sponsored the SPAR Lancashire School Games for thirteen years.
Peter Dodding, Sales and Marketing Director at James Hall & Co said: "The People's Podium was a brilliant success last year and left us wanting to give even more back to local people who have dedicated their lives to growing and improving local sports clubs.
"Having supported the SPAR Lancashire School Games for thirteen years, we are delighted that this competition works to recognise and celebrate those amazing individuals who go above and beyond to enthuse, engage and deliver community sport initiatives."
Peter added: "The People's Podium aims to continue to connect with communities through sport and celebrate and reward our grassroots sporting heroes in the towns and villages where our stores are situated."
Whether it is your local climbing instructor, volunteer football coach or a neighbour who has inspired a weekly running sessions, voting couldn't be easier!
To enter your nomination, simply fill in the website form at www.spar.co.uk/peoples-podium or visit SPAR UK's Facebook page and comment on the People's Podium post