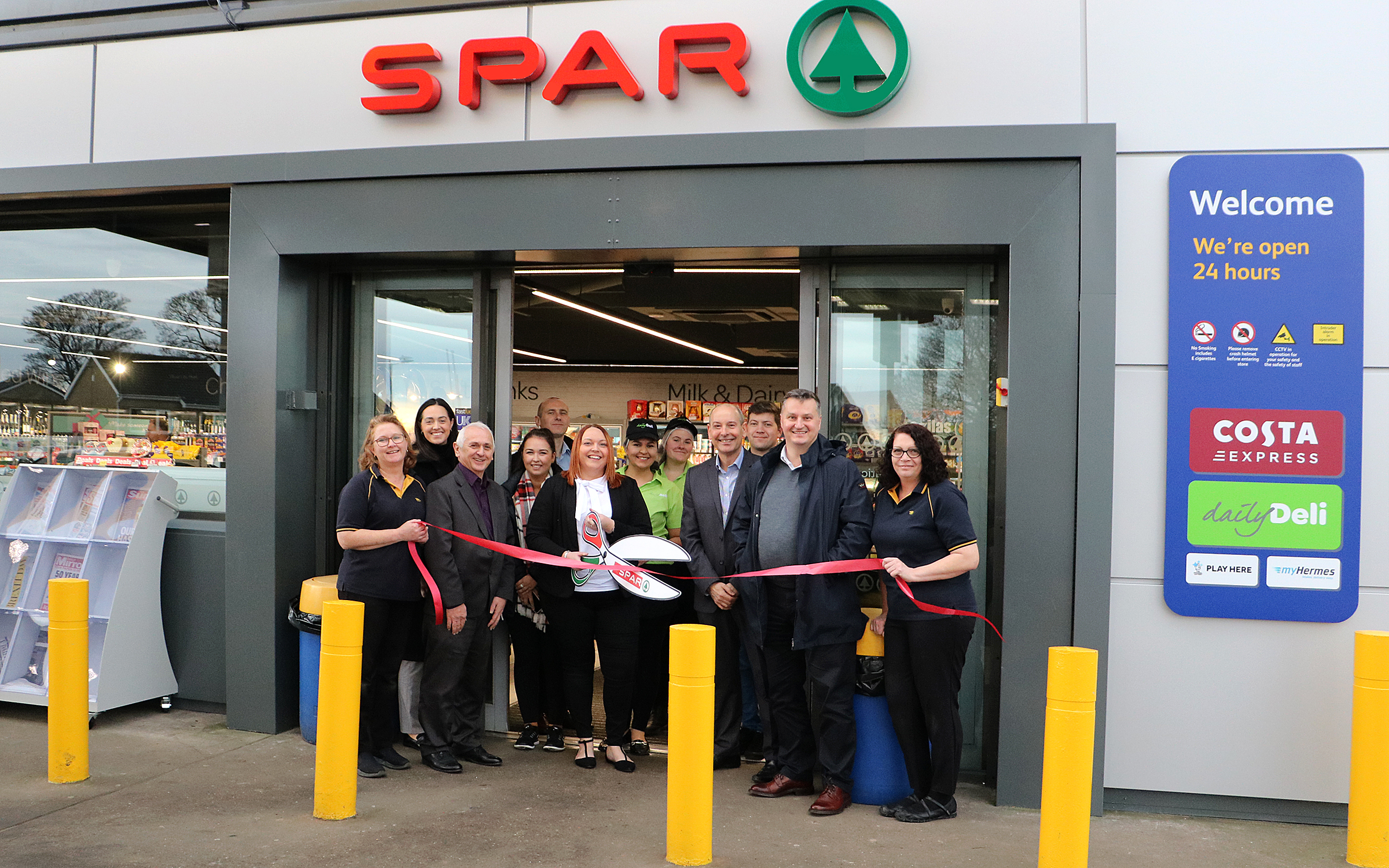 James Hall & Co. are delighted to announce that leading fuel brand, Jet, has transformed two of its company owned, dealer operated sites with the latest SPAR store concept.
The two forecourt sites at JET Askern and JET Balby in Doncaster have been redesigned to ensure that consumers enjoy the best possible customer focused journey, in helping them to find exactly what they need as easily as possible.
Both sites now boast new SPAR 'Daily Deli' self-serve food-to-go offers on entry, with a varied selection to appeal to a wider range of customers. As well as Costa coffee, slush, hot snacks, pastries and donuts, there is an array of healthy snacking options and a free water refilling station. LED lighting has been introduced throughout for energy efficiency and a backlit circular spirits display is a focal point of the service areas in both stores, creating an impactful display at the till points.
Oliver Müller, JET's Retail Business Manager, comments: "This latest development further demonstrates our continued commitment to strengthening the JET brand in the UK. We're now really starting to see the impact of the initiatives we've been working on over the past few years, including the success of our new forecourt image, our rebranded JET ULTRA Premium Fuels range and now this new SPAR store concept.
"We are delighted that our company-owned Askern and Balby sites are among the first forecourts in the UK to benefit from the latest SPAR store concept. It looks fantastic and very much complements JET's modern forecourt image. The improvements in-store have been very well received by customers and staff alike."