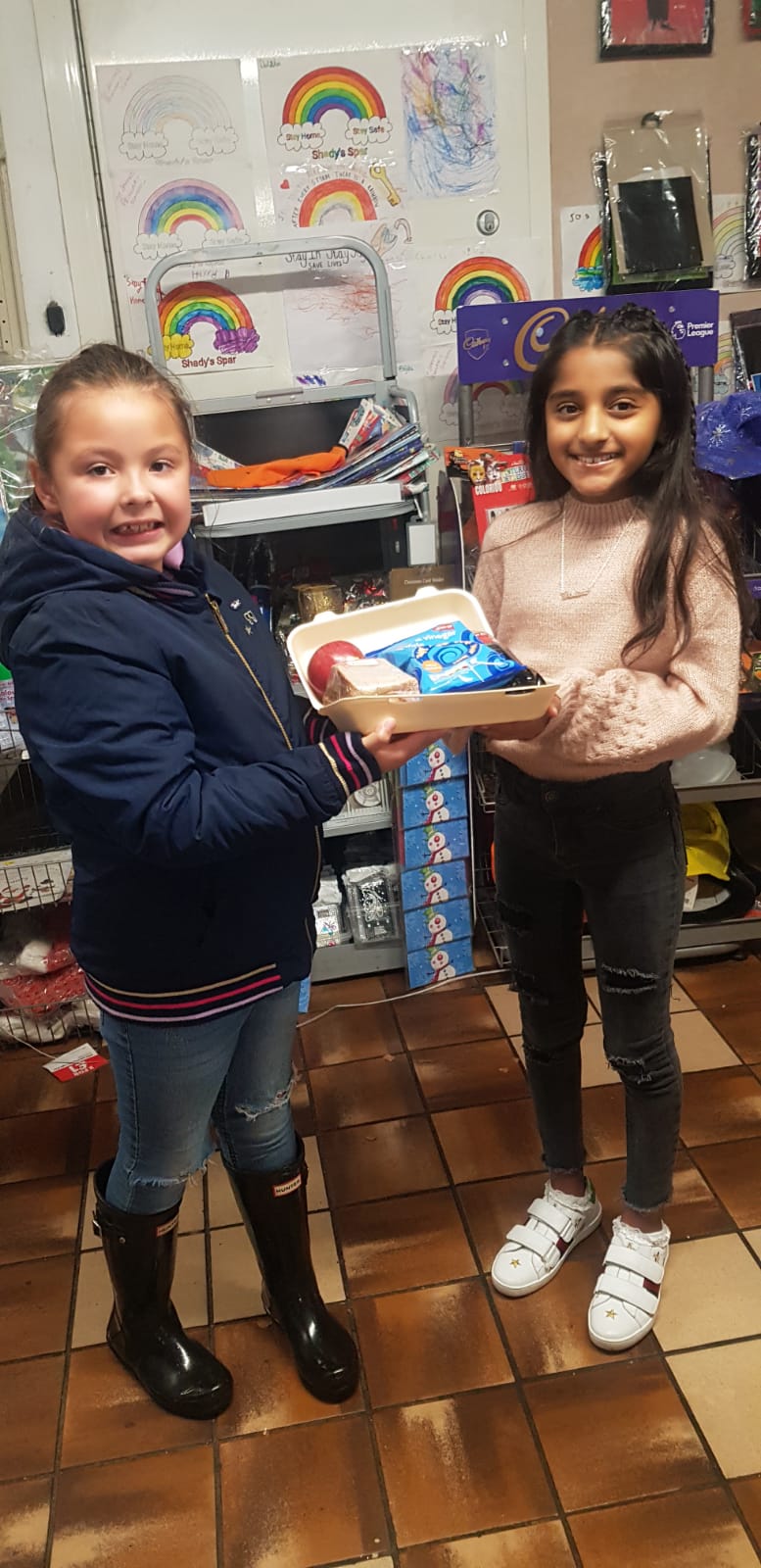 Independent SPAR retailers across the north of England are supporting their local communities by offering a range of activities designed to help local people in need.
Mr and Mrs Akhtar of SPAR Worsley Mesnes in Wigan, have been offering free school lunches to struggling families living near their SPAR store, known locally as Shady's SPAR.
Mr Akhtar said, "We've definitely noticed an increase in families needing extra support during the pandemic and with all the news around child hunger, we really wanted to do something extra to help.
"My wife and daughter have been packing free lunch packs during half terms and we have been giving out between 15-20 meals a day, offering a sandwich of choice with an apple, drink, bag of crisps and treat like a chocolate bar or bag of sweets.
"These packs are free from our SPAR store on Worsley Mesnes Drive and details can be found on our Facebook page where the original post has had over 170 shares. We really hope struggling families know they can come to us."
The Akhtar family have been offering free food to local people since September 2019, choosing to leave short dated stock for free in a designated basket at the front of the shop, rather than sell products at a reduced price."
Mr Akhtar said, "We are a community store and know that there are people nearby who need our help. Many retailers sell short dated stock but we would rather people know if they are really struggling, they can access food here.
"Many don't have the means of travelling to a food bank or just don't know where to go. We leave items such as short dated bread, sandwiches and tinned items in the basket and hope it makes a difference to someone who really need it.
"No questions asked, no shame, just take the food in the basket if you need it."
Not only do the Akhtar family provide free food in-store but they also regularly go directly into the community with their children to find those who need support on the street.
Mr Akhtar added, "I want my children to understand the importance of helping others and not to take things for granted. When times are hard, we need to help each other."